Ideas To Use Leftover Cadbury Crème Eggs
10 Apr 2012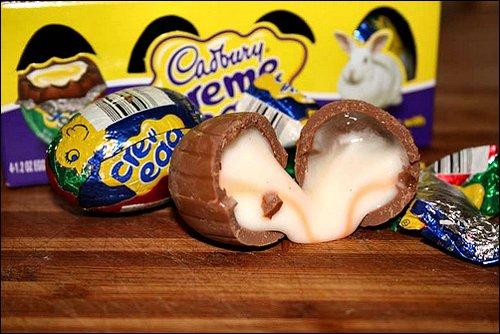 After you have finished celebrating Easter, you will be left wondering what to do with all those leftover Cadbury Crème eggs. If you are stuck in the kitchen, not knowing how to use them, here are a few ideas. They may not turn out exactly like your regular eggs but will definitely taste good and keep the spirit of Easter alive long after the festival is over.
Who doesn't like chocolates? Whether it is in the form of chips, chunks, bars, or "Kisses," you like to use it at every given opportunity. So when faced with leftover Mini Cadbury Crème Eggs, you can pick them up and stuff them right inside a regular muffin and bake the batch. When you eat the muffin, besides the rich chocolaty outside, you get the gooey chocolate inside too. Putting the Cadbury Crème eggs inside the muffins will also save you the extra step of putting frosting on the outside and you can save on calories as well.
2) Cadbury Egg Cupcakes
There are two ways you can make Cadbury Egg cupcakes. Either beat the eggs and add them to the cupcake batter (you will get more chocolate!) or slice the eggs into halves and serve them on the side. The third way to use these eggs is to hollow out the core of the egg and fill it with batter, and then bake it. It is a treat to eat any way.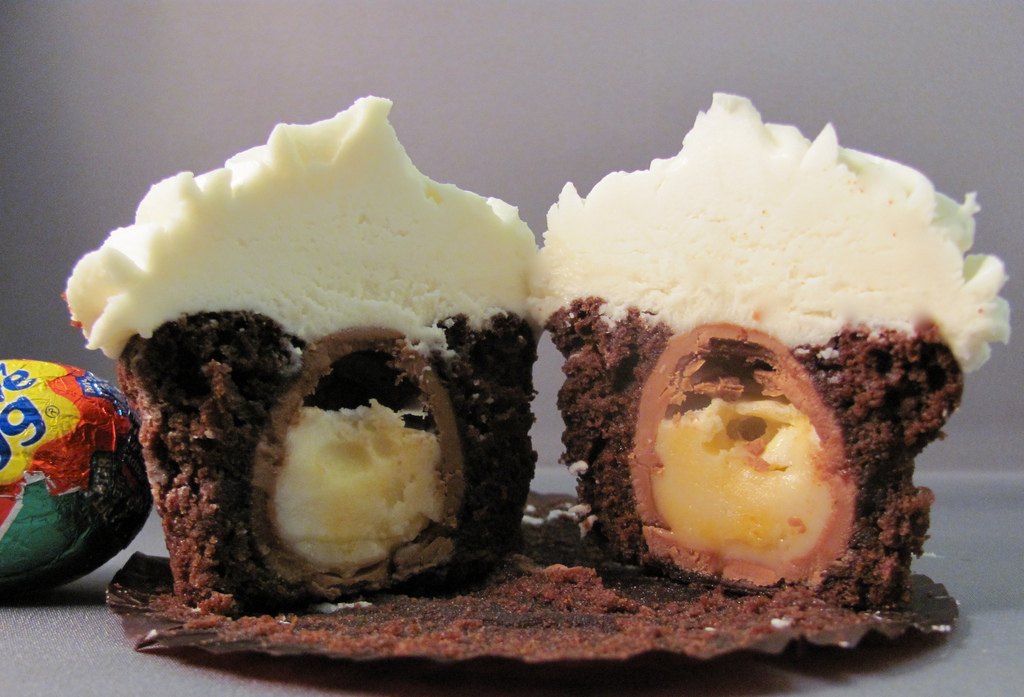 3) Cadbury Crème Egg Croissant 
The French would surely love it and so will the Americans because this Holiday recipe is too easy to make and even easier to gobble up. All you have to do is enclose a crème egg into store-bought or homemade pastry dough and grill it just like you would a regular croissant. Voila! Your very own Cadbury Crème Egg croissant is ready. This treat will surely become a regular at your breakfast table, long after Easter is over.
This snack is one helluva representation of America's love for the fried food and it is bound to make its way into the most unhealthy snack list. Since you love eating everything fried, there is no reason why you can't have a Cadbury Crème egg fried too. So, when you have leftover Crème eggs, you know to head to the kitchen and deep fry them for dinner or snack time.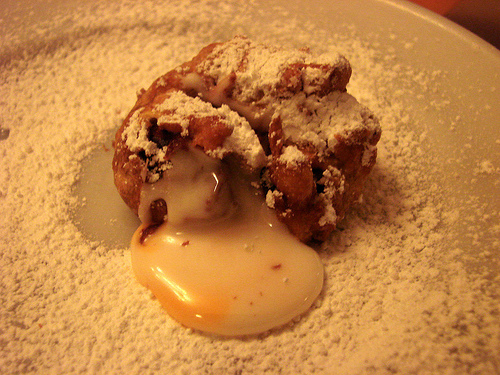 5) Cadbury Crème Stuffed Vanilla Cupcakes
Another take on the regular cupcakes, this recipe calls for adding Cadbury Crème eggs to the cupcake batter as whole so that when you get to eat the cupcake, you also get to bite into the squishy, gooey Crème egg on the inside.
All these recipes are a wonderful way to make good use of the leftover Easter goodies. But on second thoughts, why not use the Crème eggs beforehand and prepare these goodies for your child's Easter party at school too.
Image courtesy: blisstree.com, pinkpeonies73.blogspot.in, cupcakestakethecake.blogspot.in,  thelittleloaf.wordpress.com, warmvanillasugar.com, blondieandbrownie.com
Ideas To Use Leftover Cadbury Crème Eggs