Top 5 Dishes For Vishu
Even though the Malayalam calendar begins with the month of Chingam, Vishu marks the Puthuvarsham or New Year. The vishukkani [as shown in the picture above] marks the auspicious beginning of a prosperous year, followed by the generous monetary gifts from elders, new dresses, and then a traditional meal. Unlike the sadya for Onam, the most popular of  festival of Kerala, this occasion has a very simple feast. A traditional meal on this day comprises either of kanji made using rice and a dish made from semi-ripe jackfruit, and at times, a payasam/kheer. However, with the changing time, traditions have also changed.However, the Keralites across the world make sure that they stick to vegetarian foods alone on this day. And, there are quite a few dishes that form an integral element of a Vishu feast. Here are five such delicacies…
Popular Vishu Dishes
1. Aviyal
Assorted veggies are simmered in coconut gravy and then, given a slight tanginess with partially sour buttermilk. And since, it is the season of mangoes, the raw mangoes are preferred over buttermilk.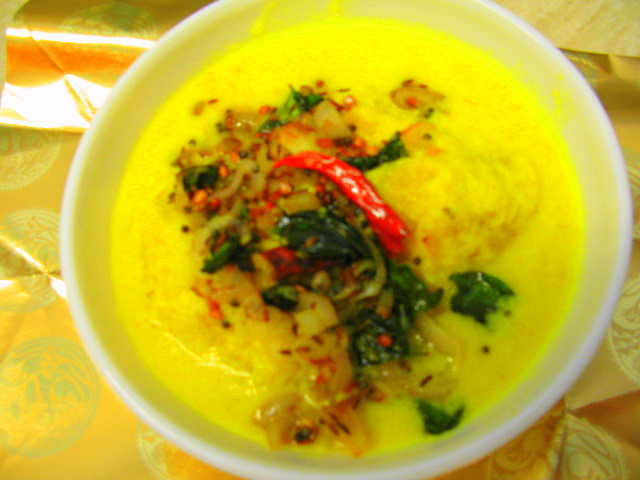 This is a sweet and sour curry made using ripe mangoes. The riper the mangoes are, the tastier the dish is. It makes an adorable accompaniment with rice and pappadom. This particular recipe calls for the use of garlic; however, you can avoid this. Cook the ripe mango slices with red chili powder, turmeric powder, and salt until they can be mashed well. Meanwhile, grind grated coconut, green chilies, and cumin seeds with yogurt to a fine mixture. Add this mixture to the mashed mangoes along with some more yoghurt and boil well. Season with mustard seeds, fenugreek seeds, and fresh curry leaves.
3. Chakka Puzhukku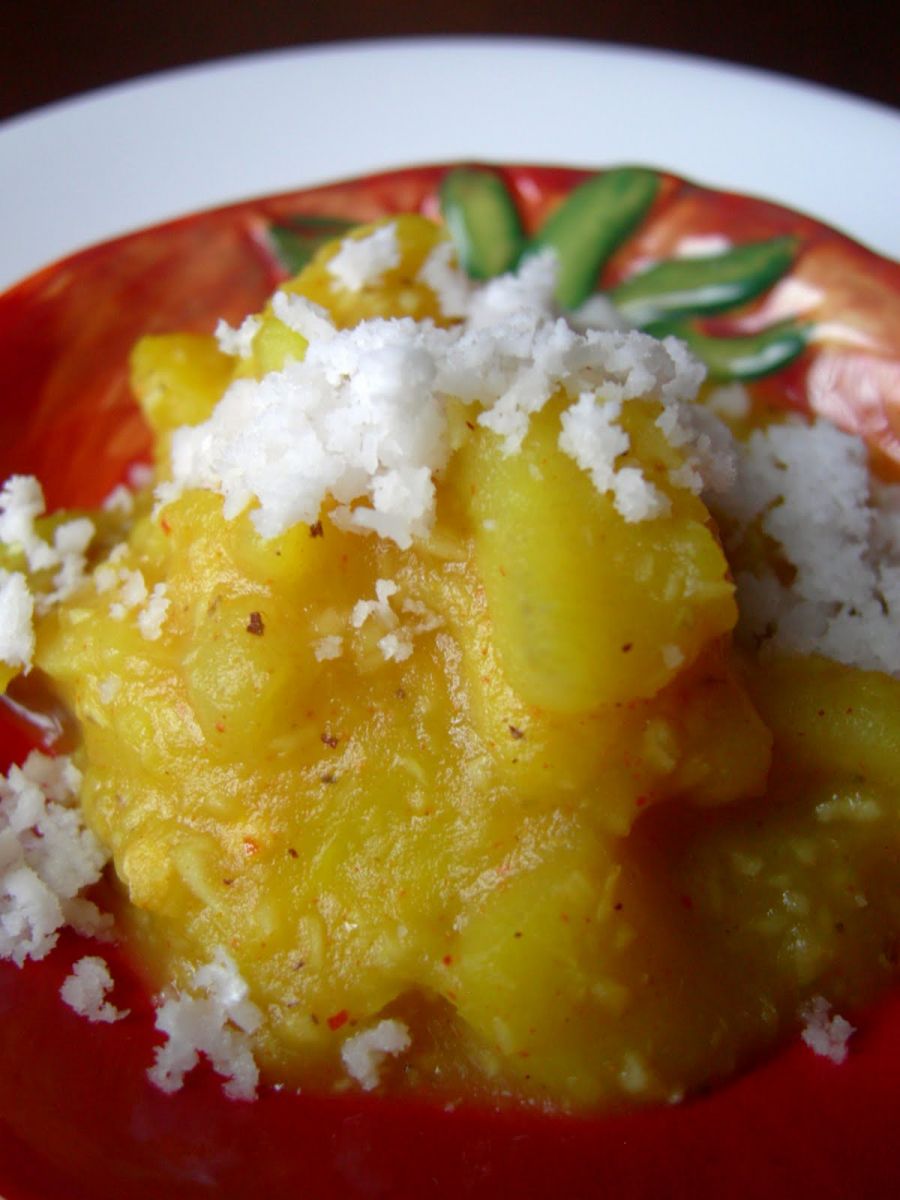 Jackfruit is an integral element in Vishukkani. The fruit is removed from the vishukkani, cut into pieces, and then cooked well after adding a little turmeric powder. Once cooked, add coarsely ground coconut and green chili mixture and salt. Sprinkle a little fresh coconut oil and garnish with curry leaves. The dish is ready to be served.
4. Vishu Kanji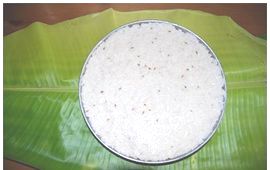 This is an indispensible element of Vishu feast. Thoroughly cleaned rice is cooked along with roasted white beans before simmering for a few minutes with coconut milk. Serve it hot along with the above-mentioned dishes, ghee, and a little salt.
You can make this dessert using Bengal Gram dal as well as Green Gram dal. Cook soaked, slightly roasted lentils well. Melt jaggery with a little water. Add ghee and the lentils. Meanwhile, extract coconut milk or alternatively, condensed coconut milk can also be used. Add the coconut milk to lentils simmered in melted jaggery. Once the mixture starts boiling, add a little powdered cardamom and take off from flame. You can now garnish with roasted cashews and coconut pieces.
Vishukkani, kaineettom, puttanuduppu, and a simple, yet wonderful Vishu sadya – what more is required to welcome the novel year in a magnificent way! Vishu aasamsakal! Happy Vishu!
Image Credit: ifood.tv, curryworld.files.wordpress.com, regionalrecipesofkerala.blogspot.in, tiffincarrierantiques.blogspot.in, casualfantasies.files.wordpress.com, sreepadmanabhaswamytemple.com, blog.sigsiv.com
Top 5 Dishes For Vishu