Top Traditional Easter Breads
30 Mar 2012
Easter, that special day of spring is celebrated with breads which are baked as a tribute to the end of winter meals and to rejoice after a month long of religious fasting. The truth is that all the restricted foods during Lent -eggs, butter, sugar and cream - reappear in mindboggling variet of rich Easter breads. There are numerous cultures' worldwide which celebrate Easter with their own traditional breads characterized by unique tastes and flavors. Trail down for the top 10 traditional Easter breads and enjoy them  this year.
Top 10 Traditional Easter Breads:
1. Easter Kugelhopf:
This rich buttery flavored golden coffee cake with a rich buttery flavor is named after the pan with which it is made-kugelhopf pan. This is a German specialty bread and is capable of making your Easter celebration memorable.
Hot cross buns are baked with the traditional English nutmeg-and-cinnamon-spices. Lemon icing is usually piped through a zip-top bag to make the conventional cross on top of the buns and these buns would be perfect for Easter day's breakfast or teatime.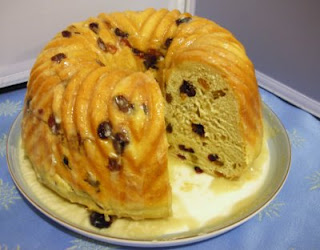 3. Sour Cream Babka:
These enriched yeast breads are usually studded with dried fruits and nuts–are standard on Polish and Russian Easter tables. To be more traditional, neglect the amaretto and use dried sour cherries and candied cherries instead of cranberries and raisins.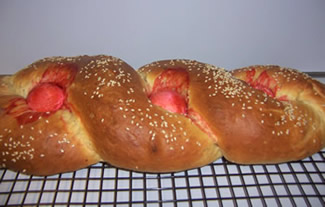 Sweet, spiced and flavored with mahlab (spice from sour cherry seeds) and sesame seeds, these braided loaf from Greece is not only beautiful but is also yummy and lip-smacking.
5. Lambropsomo:
In this conventional Greek Easter bread, symbolically, dyed hard-cooked eggs are positioned in the shape of a cross.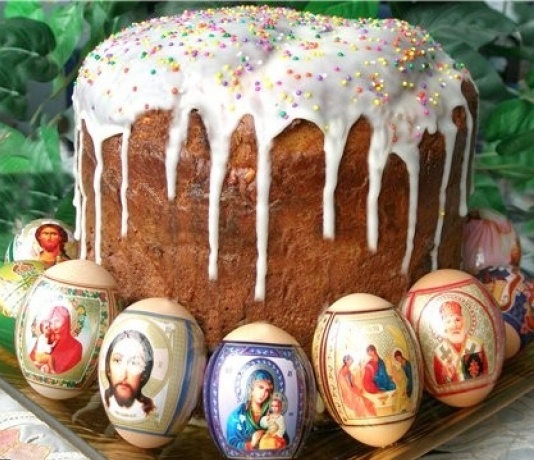 6. Kulich:
The tall loaves of sweet kulich are very popular Easter breads of Russian culture. Baked in a coffee can or bowl, kulich has a shape which resembles the domes of Russia's traditional churches. After icing, the bread would be topped with raisins to form the letters "XB," which means "Christ has risen."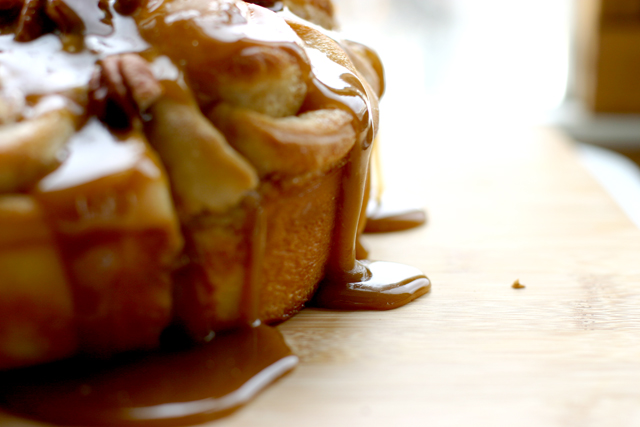 7. Caramel-Pecan Sticky Buns:
This American style of hot cross buns with cinnamon rolls is a breakfast tradition on Easter morning in many Protestant homes.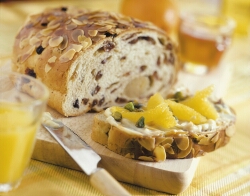 These sweet breads from Dutch are packed with sweet almond paste, candies citrus, and raisins.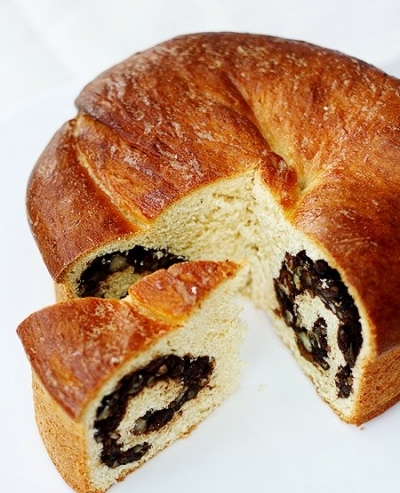 9. Italian Gubana:
Originated from the Friuli region, this dense bread is stuffed with a filling of nuts, chocolates, raisins, and grappa.
So try out these amazing breads on the Easter day and celebrate the onset of spring. Happy Easter!
Image Credit: shop.bisignsusa , laurablischke.blogspot , thepioneerwoman,  veganeveryday.blogspot , breadexperience, williamlundy, allrussianfoods ,   blogs.babble, food , brood , bakingishot
Top Traditional Easter Breads