Don't Be A Victim Of Food Adulteration In Holi
7 Mar 2012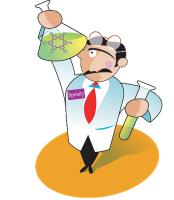 Indian festivals are synonymous with sweet and Holi is no different, especially with sweets like Gujiya, Lawang Latika, and Khoya Burfi. However, festivals are also the times for rampant food adulteration, to which you may fall a victim. Manufacturers, who are trying to cash in on the festival trend, indulge in adulterating food stuff, leaving customers with upset stomachs, or in serious cases, damaged livers. It is important that you are aware of the food adulteration prevalent during festivals so that you and your family can stay safe from the adulterators:
1) Types of Adulteration
The officials working for India's Food and Drug Authority (FDA) caution customers from purchasing adulterated sweets because the shopkeepers try every trick in the book to make sure their returns are maximized with the least investment of capital. More often than not this involves malpractices like using chemicals to induce more color in the sweets or using fillers, which harm your health. Following are the ways in which adulteration is manifested:-
Starch is used to give a thick texture to products like paneer and khoya.
Chemicals such as Argamone mexicana and butter yellow dye, which can be poisonous, are added to the oil to make it last longer.
Palm Stearin, which is an inedible by-product of palm oil crude, is used in vanaspati ghee.
Semolina is used to make synthetic milk.
Metanil yellow is used to adulterate spices such as turmeric and pulses.
Papaya seeds go into black pepper as fillers.
Tamarind seeds go into coffee powder to add to the bulk.
In this regard, the adulteration can be mostly to the effect that you get less quantity of products than what you pay for. But in case of sweets, the adulteration is more harmful because you consume sweets right away.
2) How To Test 
The officials inform that before purchasing sweets from a shop, you should make sure that the shop is clean and the shopkeeper is trustworthy. Refrain from purchasing sweets from a new shop around the festival time and stick to shops where you do your regular shopping from because you are already aware of the credentials of the shopkeeper. In case of packaged foods and sweets, always check the date of manufacturing as well as expiry. Also check that the packaged has not been tampered with. Sweets made of milk must be consumed within 24 hours. You can also check whether the sweets are pure or not with the following simple test:-
"Take a product sample and boil it in a little water. Cool this mixture and add a drop or two of iodine to it. If the solution turns blue, there is starch in it. This test can be used to detect adulteration in khoya, curd, and sweets."
3) Health Effects
The material used for adulteration ranges from urea, white ink, and soda to blotting paper. These things can cause gastritis or loose motions and then you shall be forced to look for remedies for gastritis. Moreover, if you end up consuming too much of adulterated sweets, you may also suffer damage in liver and kidneys. Most of the sweets use artificial colors, which further cause vomiting, diarrhea, nausea, etc. Tingling of nerves, allergy, even paralysis are some of the more serious effects of adulteration in food. 
Most of the adulteration of sweets takes place in smaller cities or outskirts of metropolitan cities, under a disorganized sector. Therefore, it is difficult for the authorities to grab hold of the culprits. In such a scenario, it is up to you to save yourself from becoming a victim of food adulteration. Just follow the tips shared in this blog and celebrate a safe Holi.
Image Courtesy: ifood.tv
Don't Be A Victim Of Food Adulteration In Holi