How To Celebrate Holi At Home
6 Mar 2012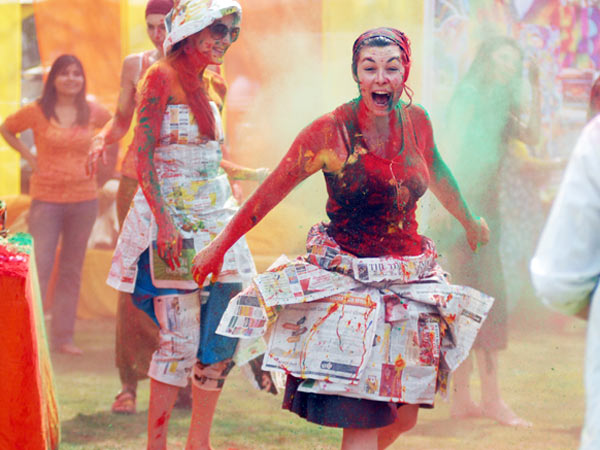 One of the most vibrant and colorful festivals of the Indian subcontinent, Holi is meant to be celebrated amidst  family and friends. However, you can't do that without knowing how to celebrate it at home, right? So, here is all the dope on celebrating Holi with a fun and frolic party at home:-
1) Prepare A Guest List
If you are planning to celebrate Holi with more than just your family members, then you need to decide whom to invite to your bash. Prepare a guest list before you send out invites. This way you can ensure that you do not miss out on anyone. More than that, it is important to ensure that the guests know each other well so that you do not have to make effort to make them enjoy the party. Also, your guest list should be in proportion to the area of the party so that it is not overcrowded.
2) Dress Code
A Holi bash is something where dressing up takes a backseat because, really now, what is the point of dressing up and then having it messed up with water and colors. So, the idea behind dressing up for a Holi party is to keep it rough and tough, simple and fuss-free. However, most of the Holi parties have guests dressed up in white because the blast of colors is best displayed on white.
3) Music 
What's a party without some rocking music? You may choose a DJ, who can play your guests' requests, or set up a music system with a good collection of music. Don't forget some peppy Bollywood numbers, especially the Holi-based, because they are true scorchers when it comes to the dance floor. You may even hire a local Bollywood band to play to your tunes for the party.
4) Food
Of course, food is what will keep the party going and besides the classic menu to serve at the party, you can go for loads of finger foods and popular staples like biryani, sweets like Gujiyas, and some delicious Holi cocktails to go.
5) Bhang
This drink is made with cannabis leaves and flowers and it is a traditional part of this festival. In fact, it would not be an exaggeration to say that bhang has come to be associated with Holi like nothing else. Bhang is used in drinks, sweets, milkshakes, as well as by itself in the form of ladoos. To know more about it, read about this cowardly intoxication.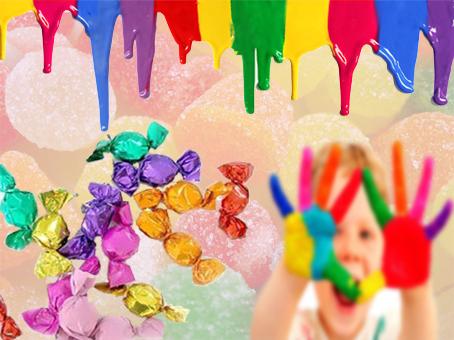 6) Water and Colors
Holi means colors and water, lots of both. But it also means playing it safe. Use organic colors, which are very easily available in the market these days. Go for clear water supply and if possible, keep plenty of water available so that the contaminated water (water which is already used, for instance, in the tubs) can be disposed of simultaneously. Keep dry colors handy and within the reach of your guests. People usually arrange for water guns, buckets, or inflated tube pools so that the guests, both kids and adults, enjoy themselves to the hilt.
Now don't miss out on the fun and frolic with these tips to celebrate Holi at home. In case you have suggestions of your own, write them in with your comments and let's celebrate a better Holi this year. Happy Holi!
Image Courtesy: idiva.com, ifood.tv
Disclaimer: The image copyrights belong to its owner. The usage of the image in this blog is purely for the entertainment purpose. No copyright infringement intended.
How To Celebrate Holi At Home