A Classic Menu For Celebrating Holi
6 Mar 2012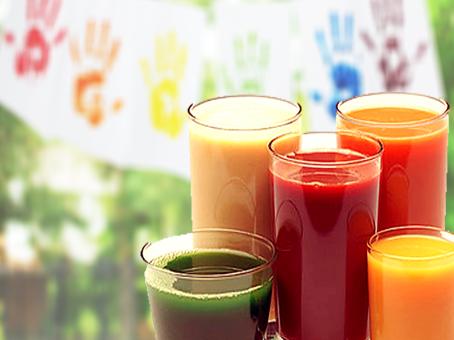 There is no better way to celebrate Holi than  a rocking party that also includes a classic menu, replete with all the goodies associated with this festival of colors. A Holi party means lots of colors, lots of  fun and, of course, lots of food! Here are some foods that you can serve as a part of te classic Holi meal. Check it out!
1) Welcome Drink
What's a party without a welcome drink and 'Thandai' happens to be the best drink to be served on this occasion. Loaded with a mixture of water, sugar, milk, almonds, aniseed, cardamom, peppercorns, dried watermelon seeds, and poppy seeds, this drink is both naughty and nice. You know what we mean? If that is not enough, then, may be, you can try these Holi cocktails as well.
2) Appetizers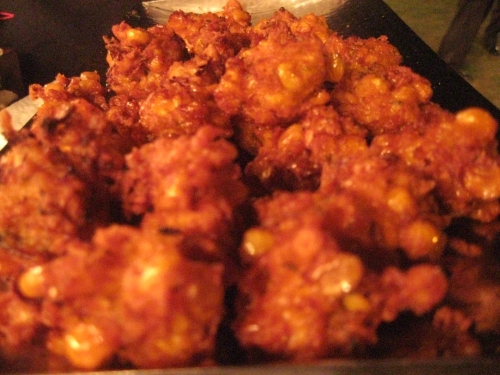 Onion Bhaji 
This Bhaji or fritter depicts the  spirit of Holi like none other. This appetizer is in the league of frittatas and can be made with diced onions or onion rings dipped in chickpea flour batter and fried until crispy brown. It is tasty enough to enliven your appetite and look forward to more.  Don't forget to serve them with homemade green chutney making it a colorful endeavor. .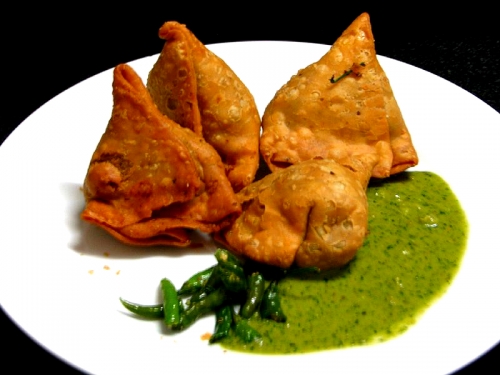 Samosas
This is a staple appetizer or snack in the Northern part of India and can be served during Holi too. This pocket-size snack holds a lot of vegetables in it, along with spices, which are encased inside a fried pastry. Have your guests nibble on these hot samosas before you dunk them into a pool of colored water.
3) Main Dish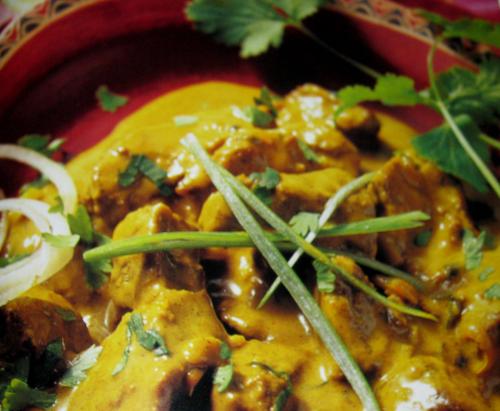 Non-Veg Option
Lamb curry, a very basic, very Indian, and very delicious dish complements the Holi festival completely. It is easy to cook, easy to store (you can cook it beforehand), and easy on the palate. You can make it hot or mild depending upon the preference of your guests. Serve it with roti, rice, or nan and watch your guests polish it off.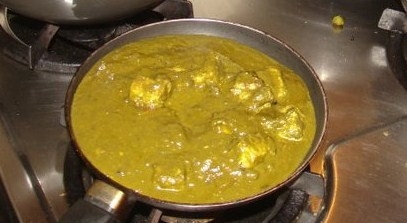 Vegetarian Option
Palak Paneer is basically homemade cheese in a spinach gravy. It is a popular North Indian dish that upholds the tradition of Holi perfectly. Spinach delivers the iron while paneer gives you the protein making the dish wholesome. However, on the Holi day, it is the taste of this dish, especially with hot rotis or nan, which becomes the reason for including it in your Classic Menu.
4) Side Dish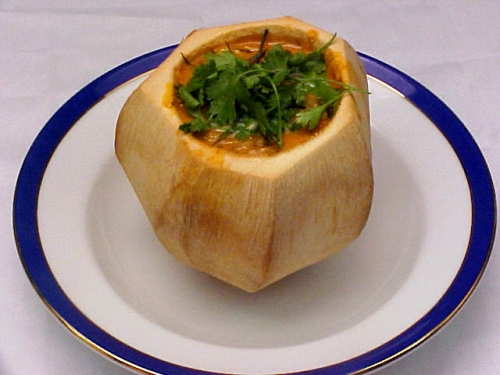 Mixed Veggies
This delicious concoction of vegetables comes from the South Indian State of Kerala. This traditional mix of vegetables such as green plantain, elephant yam, carrots, potatoes, snake gourd, beans, etc., is cooked with coconut mixture to satiate the palate and refresh it.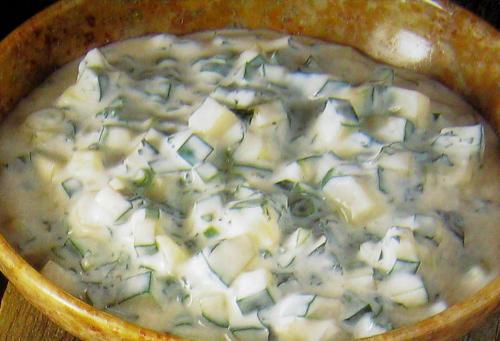 Cucumber Raita
If things get too spicy or hot with the lamb curry, palak paneer or mixed vegetables, then cool it down a bit with this delicious, yummy, and soothing side dish called cucumber raita. The roasted cumin powder in this dish makes it easy on the stomach and assists you in  digesting the rich dishes served on Holi.
5) Staples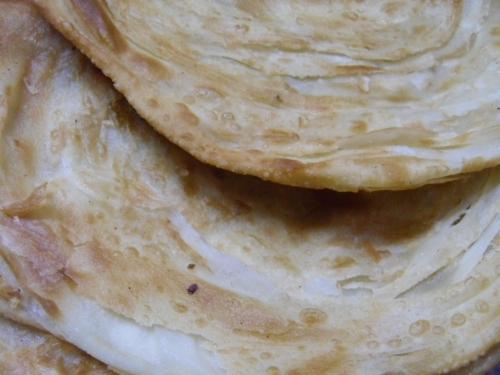 Bread
How can a Classic Menu for Holi be complete without the mention of the bread? In this case, you can serve the North Indian and delicacy, Lachha Paratha, which is an interesting bread to make and serve.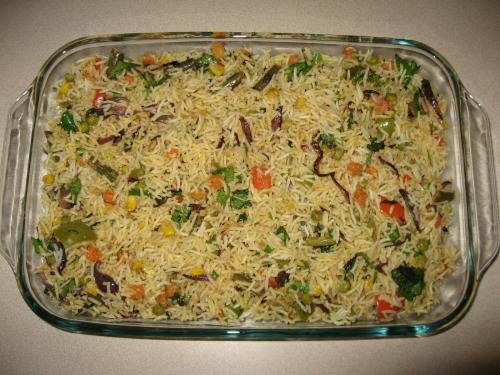 Rice
A dish of plain aromatic rice would do fine with the lamb curry, palak paneer, or mixed vegetables but if you want to pep things up a little bit because it is Holi, then your best bet is to make some delicious rice pilaf.
6) Condiments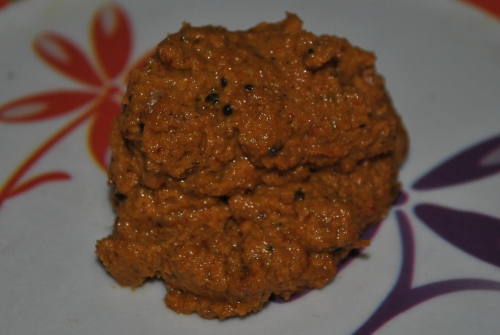 Chutney
This Classic Menu can't be finished without a mention of the condiments, first of which is the Chutney, the quintessential Indian accompaniment, served with the main course. You can make a chutney out of almost anything, be it cilantro, mint, raw mango, radish, or cucumber.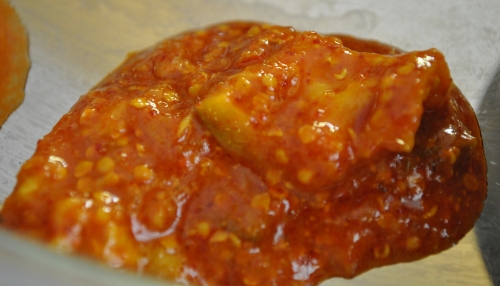 Mango Pickle
No Indian meal is complete without a helping of the sweet or sour mango pickle. So, on Holi, serve this delicious, sweet-sour preparation as another choice of condiment for your guests and watch them smacking their lips.
7) Desserts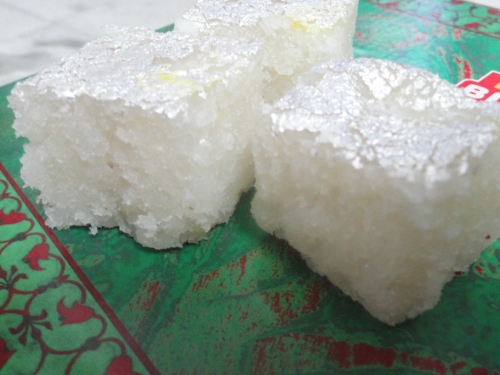 Coconut burfi
Now for something sweet to end your Holi lunch. Go for this Coconut burfi, which is made with fresh coconut, sugar, and little else. It can be made quickly and  stored for long. A good treat for the coconut fans!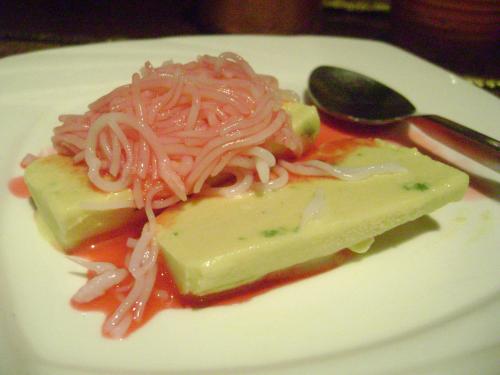 Falooda
Not happy with just one dessert? No problem. Here is another choice of dessert, which is sweet and easy to prepare. Purchase store-bought ice cream and serve it with Falooda, which is made with Tukmaria, Basil seeds to be specific. In fact, Falooda is good for your digestion too.
Holi is an occasion to celebrate the good things in life in a colorful way. This Classic menu helps you celebrate Holi in style with your family and friends this spring. Just make sure you don't run out of colors or food! Enjoy Holi and write in with your unique experiences or menu suggestions.
Image Courtesy: ifood.tv
A Classic Menu For Celebrating Holi