Holi Festival - A Look At The Colorful Foods Of Indian Spring Festival
27 Feb 2012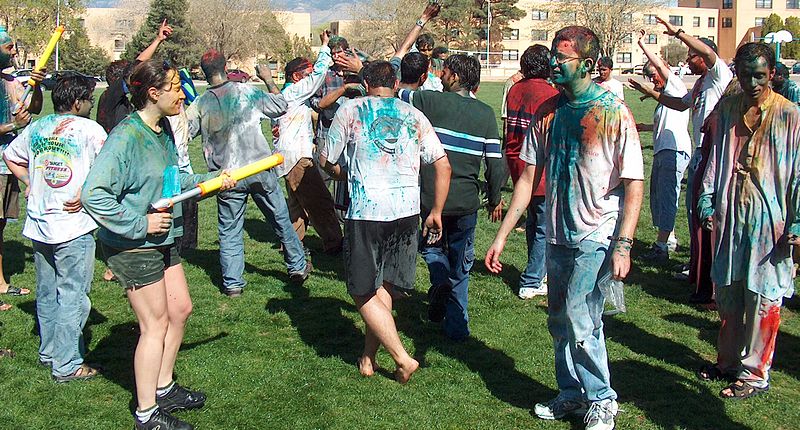 India is famously known as the "country of festivals" and Holi is undoubtedly the most colorful and vibrant of them all. It is an effulgent celebration of spring, harmony with nature, love, and forgiveness. This Hindu festival of colors takes place in late February or early March. During Holi people burn huge bonfires in the night, followed by riot of colors and a grand feast of traditional holi foods the next day. The burning of old wood symbolizes the destruction of all evil, while the splashing of colors is a celebration of the various phases of life.
Like all Indian festivals, Holi has a history too. According to one of the stories, Holika – a terrible she-demon who harmed children, was killed by a reincarnation of Lord Krishna. In the memory of this event people burn images of Holika in the bonfire, splash color, water, flowers to rejoice the end of her terror and end it all with a grand feast.
Indians are foodies to the core and no festivity is complete without a buffet or countless delicacies. To celebrate Holi in its true essence one must taste the innumerable traditional foods prepared on this day. There are strings of foodie delights to choose from – Thandai, Bhange ke Ladoo, Holige or Puran Poli, Dahi Bhalle, Kanji ke Vade, and Gujia, each more exotic than the other. For all the gourmands out there, here is a list of some scrumptious Holi delights…
5 Traditional Holi foods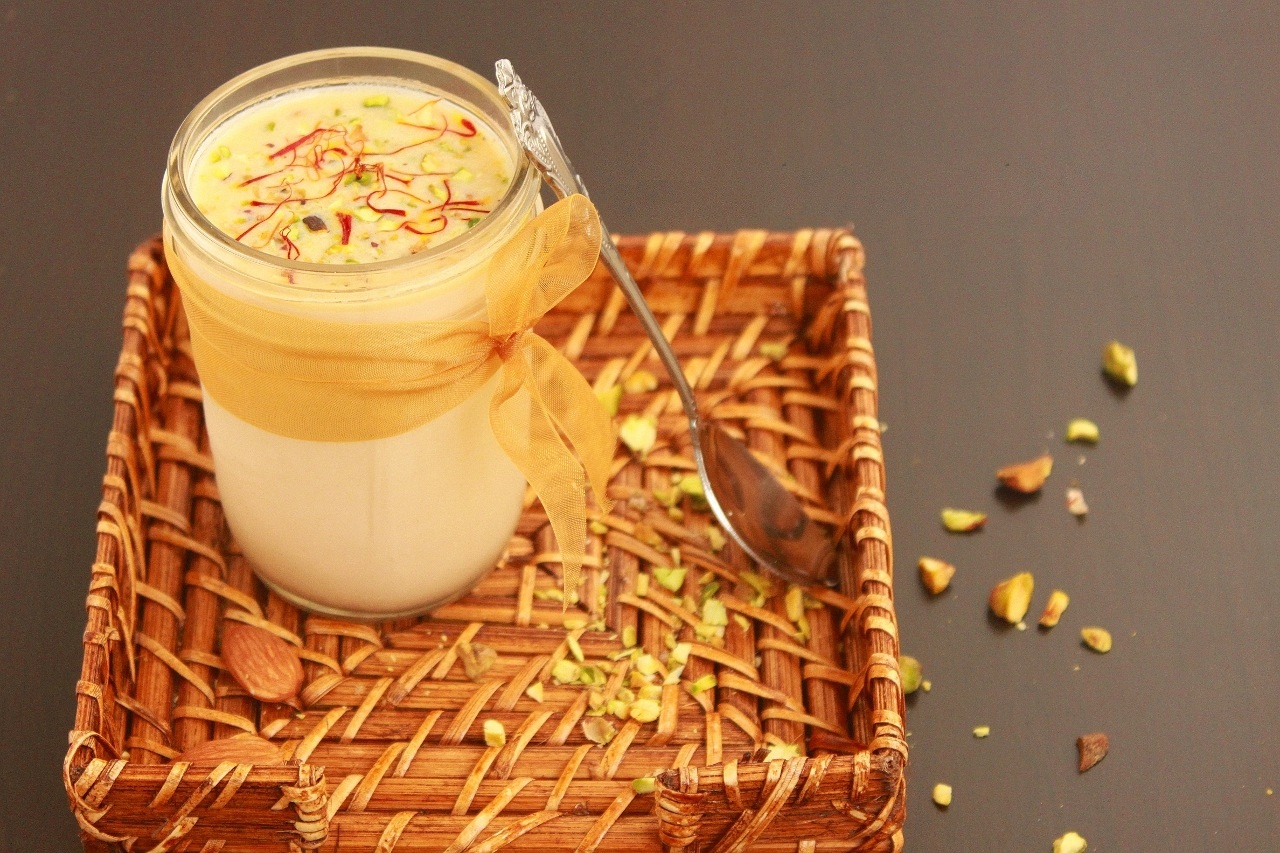 Thandai: The months of February and March are pretty hot and this cold and refreshing flavored milk is the perfect drink to serve after a hearty play of colors. It is tasty, cooling, and an energy booster. Add the traditional bhang to the milk and you are sure to have a "riot" of colors .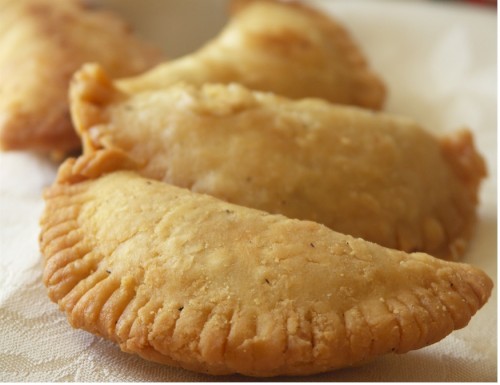 Gujia: One might identify them with Mexican Empanadas. However, this fried half moons are no improts but a traditional must haves during any holi party. From the simple coconut sugar mixture ones to the exotic mava and dry fruit fillings, gujias come in several delectable forms. Savor them for a delightful sugar rush.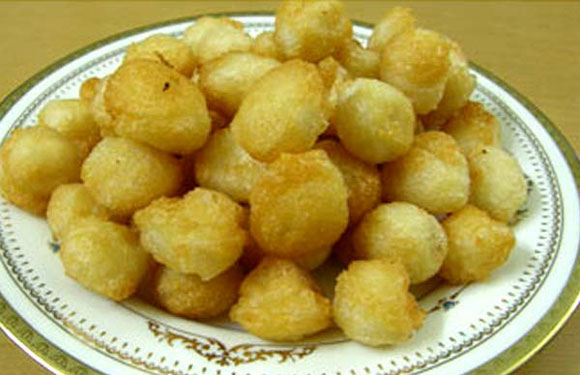 Light and hearty, these savory dumplings are one of the special dishes from Central India, prepared specially during Holi. Vade or dumplings are prepared from a mixture of black lentils and mustard seeds. For the health conscious lot, Kanji ke Vade are easily digestible and rich in proteins too.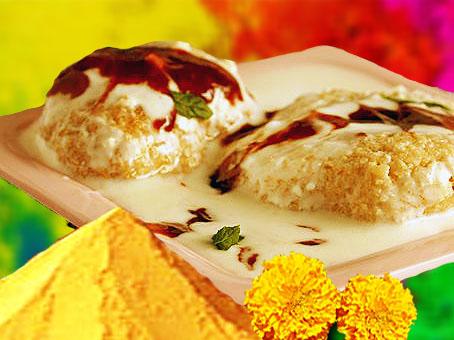 Those who cannot bear the typical Indian heat can cool themselves with a serving of Dahi Bhalle. These lentil dumplings served soaked in chilled yogurt and topped with sweet, sour, and spicy sauces.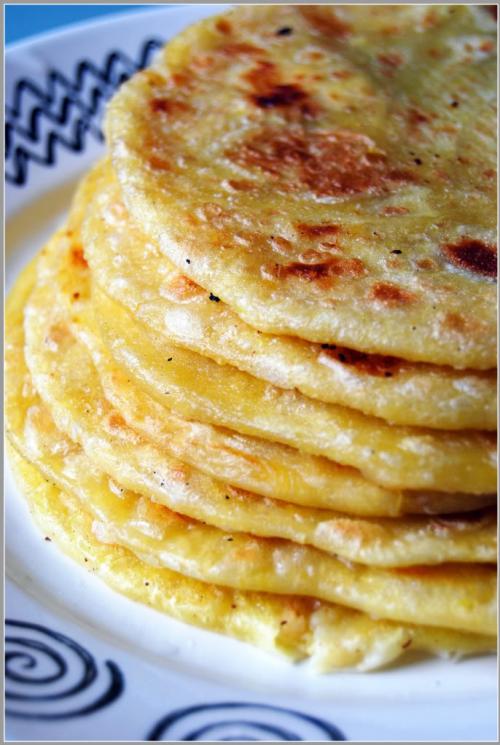 This is a perfect post Holi lunch main course. Traditionally prepared in the Western and Deccan Belt of India, Puran poli is elaborately prepared sweet bread made by roasting whole wheat breads filled with sweet fillings.
This festive season join the merriment with not just a splash of colors but also with a plateful of traditional goodies.
Image credits: ecurry,menxp, sunshineandsmile, ifood
Holi Festival - A Look At The Colorful Foods Of Indian Spring Festival