Have You Heard Of These 'Hearties' For Valentine's Day?
13 Feb 2012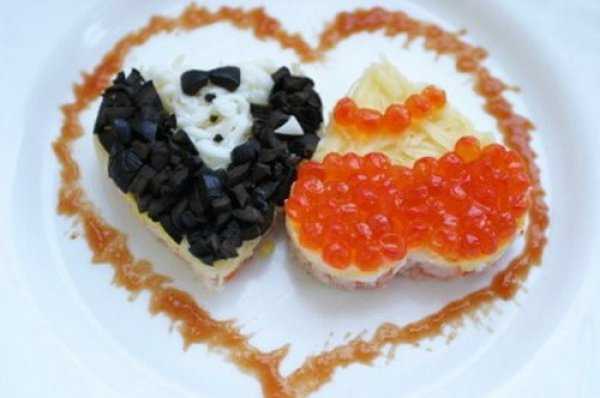 Come Valentine's Day and everything takes the shape of heart and the color of love, i.e., red. But you wouldn't have heard of these hearties, for sure! These are simple, every day food items but give them the shape of a heart and they just scream with delight, 'Happy Valentine's Day!' In case you want to make your  day of love extra special, try one or all of these:-
1) Heart-Steak
This steak has meat and it is in the shape of a heart, what more can your beloved ask for?
2) Heart-Potato 
Really now! Potatoes in heart shape? Don't know what to do with them? Make French fries or mash 'em up, take your pick.
3) Heart-Cucumber
After the Sainsbury's marketed these heart-shaped delights, the fever is catching on and on and on….
4) Heart-Beets 
Blood red or pink, these 'heart-beets' will raise your beloved's heart-beats too.
5) Heart-Pizza
If you live in the fast food lane and so does your Valentine, bake her this heart-shaped pizza or take her out for one.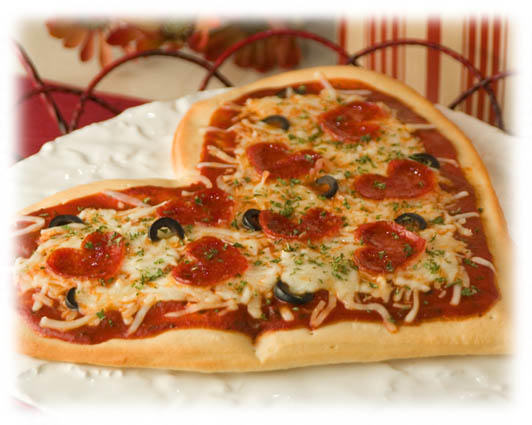 6) Heart-Eggs 
Eggs in the shape of heart are cute and romantic all at once. Healthy and Happy, anyone?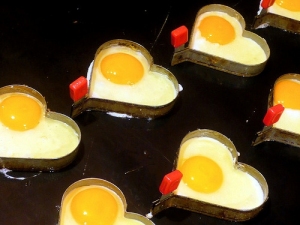 7) Heart-Donuts
These delicious beauties speak of love any which way.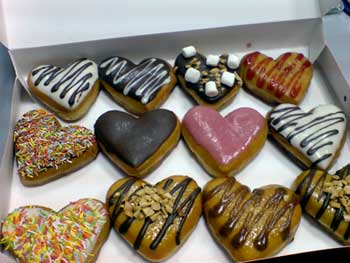 8) Heart-Scones 
The British love these and can eat them in all shapes and size. Same goes for these hearts as well.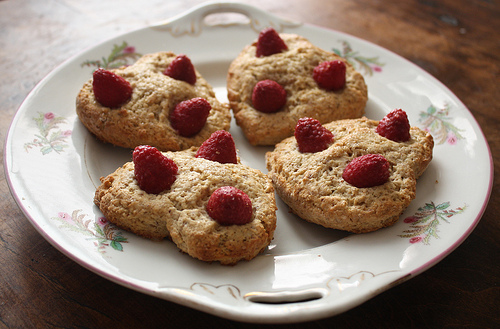 9) Heart-Burger 
You have a choice – make the patty or the bun in heart-shape or make both.
10) Heart-Sushi 
You may need special tools to make this but the result will be worth it.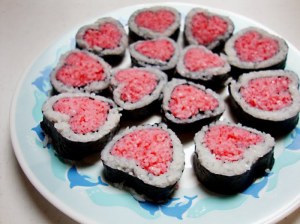 11) Brownies
The gooey, mushy brownies become more enticing in the shape of little hearts.
12) Ravioli 
If your Valentine is mad about Italian food, this is the perfect time to cook and serve these heart-shaped ravioli.
13) Watermelon
The ultimate Valentine's Day choice! Buy it from your neighborhood grocer or order online.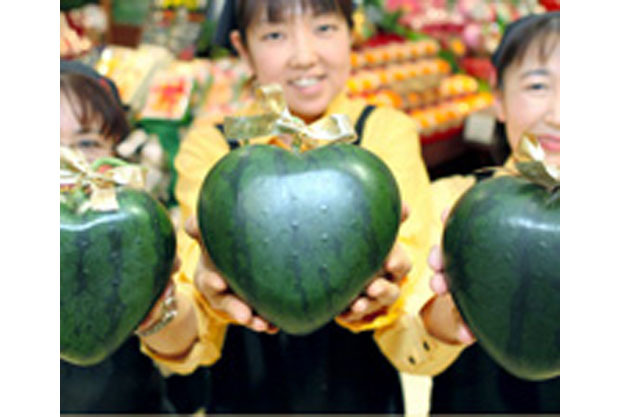 All these gifts are probably cheaper than the $55,000 Red Velvet Cupcake marketed by Cupcake Gourmet for the Valentine's Day. In any case, this day is the right moment to celebrate your love for your beloved, family, or friends and to be able to do so with these pretty heart-shaped ecstasies is the  ultimate cherry on the heart, oops, the cake! And if the hearties are not enough, opt for these top 10 romantic food gifts  to gift your beloved this Valentine's Day.
Image Courtesy: mtkmf.com , thedigeratilife.com , truthlite.com , flyawayvegan.blogspot.com , rhodesbread.com , myheartsisters.org , 248am.com , sassandveracity.com , zero-carb.blogspot.com , meatables.wordpress.com , justjennrecipes.com , frugal-café.com , japanator.com, originalgratis, onlyhdwallpapers
Have You Heard Of These 'Hearties' For Valentine's Day?