Pippa Middleton's Valentine's Day Plans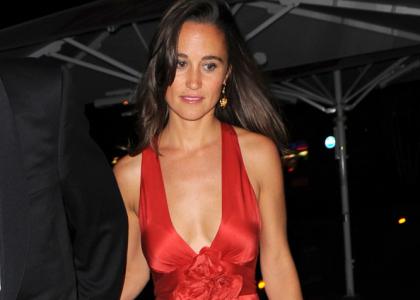 The British Royal Sister-in-Law, Pippa Middleton, is doling out advice for those who are keen to organize the perfect Valentine's Day party this year. Here is the lowdown on Pippa Middleton's Valentine's Day plans, which you may take help from to impress your beloved.



1) Party/Decorations/Cocktails

Pippa suggests, "Throw a Valentine-themed party for a few friends. Hang some heart decorations around the room for extra kitsch-factor and drink sparkling wine or specially mixed Valentine's cocktails."

This combination should work wonders for your love life, as well as, friendly life. This means, you can organize the Valentine's party for your beloved as well as for your friends. Any which way, wine, cocktails, romantic decorations can never go wrong together.



2) Marshmallows/Fruit Skewers/Molten Chocolate

She further offers, "How about dipping marshmallows and fruit skewers of banana, grapes, and strawberries into a molten chocolate fountain. Everyone can join in – just make sure you have napkins at the ready as things may get messy!"

Now, you can't go wrong with fruits, marshmallows and chocolate fountain! Whether it is a Valentine's party for kids, adults or just the two of you, just dip it and go for it.



3) Treasure Hunt

Pippa wants you to "create a few rhyming clues for a treasure hunt around the house to unearth…little Valentine's gifts that Cupid has lovingly hidden for family members."

This is, perhaps, the best advice on how to celebrate this day of love, with all the family members. This idea doesn't restrict your Valentine's Day to just a beloved but allows you to spread the feeling of love to all your near and dear ones.

Pippa's Valentine's Day advice is being taken with a pinch of salt, especially since she has just separated from her long-time boyfriend, Alex Loudon. However, that is not stopping her from going all out on her website, The Party Times, to dish out Valentine's Day advice. Check out these Valentine's Day romantic dinner ideas as well and make this day memorable for all the years to come.

Image Courtesy: celebrity-gossip.net