4 Course Aphrodisiac Menu For Valentines Day
9 Feb 2012

Chocolates and oysters are two of the most popular, romantic, and exotic ingredients well known as aphrodisiacs,  appropriate for Valentine's Day. No romantic celebration can be complete without these two. Here is my 4 course menu incorporating oysters and chocolate that I am planning on serving for V-day…
Valentines' Day Aphrodisiac Menu
As I said, it is a 4 course – a cocktail, an appetizer, a main course, finally, a dessert. The first two incorporates oysters while chocolate goes into the dessert and martini.
Cocktail: Godiva Chocolate Martini

Feel the double dose of chocolate with the tipsiness rendered by vodka in this creamy martini. A perfect romantic cocktail, it brings in the creaminess of half and half with decadence of chocolate liqueur and crème de cacao. The perfect mood booster!
Appetizer: Devilish Angels On Horseback

A hot appetizer prepared using oysters wrapped with bacon, it is a broiled delicacy that requires about 25 minutes. Easy, quick, and delicious, this appetizer is flavored with black pepper, Tabasco sauce, and paprika. As soon as they come off the heat, squirt with the lemon or lime juice and serve hot.
Main Course: Oysters on the Half Shell With Mignonette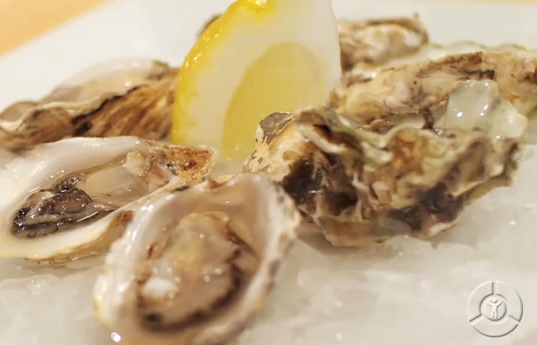 A very easy to make delicacy, it is quite a popular choice for the oyster lovers. Only the top shell of the fried oysters is discarded. That is what the name stands for. The mignonette is prepared using shallots and red wine vinegar, which also add to the aphrodisiac nature of the oysters. Nothing more would be a better choice to pep up the mood of this classy dinner.
Dessert: Chocolate Mousse For Valentine's Day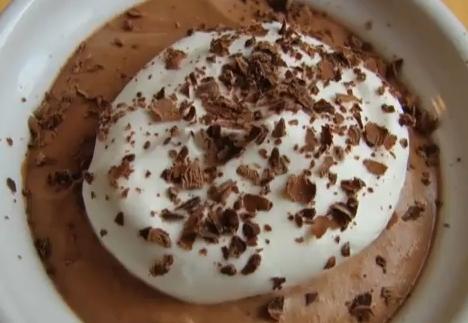 Even if you are an amateur cook, this easy to make Valentine dessert is sure to make your sweetheart believe that you are a gourmet chef. This easy to make chocolate mousse has a secret ingredient – ground chipotle. Yes, this gives an interestingly spicy twist to this chilled dessert. Loaded with dark chocolate, this decadent delight is easy, yet exotically magnificent.
The aphrodisiac menu for Valentines Day is ready. Now, it is your task to tastefully set the table for the dinner. Make sure you get the colors and ingredients right. Perfumed candles, red satin sheets, red roses, silver war, and a romantic dinner – the perfect V-day celebration! Happy Valentines' Day!
Video Credit: ifood.tv 
Image Credit: kaleidoscope.cultural-china.com 
4 Course Aphrodisiac Menu For Valentines Day