How To Decorate A Valentines Day Cake

9 Feb 2012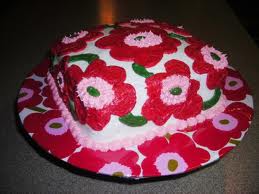 It's Valentine season once again and time to put on your baker's hat for turning out delicious cakes for your loved ones. Decorating a Valentine's Day cake gives it the oomph factor that would make your loved one go weak in the knees! Do not forget the reds and pinks and put in plenty of hearts and roses to convey your feelings to that someone special! Compiled here are some options that you might want to try out to celebrate your expression of love and togetherness. Read on and enjoy…
Decorate Valentine's Day Cake with Roses/Flowers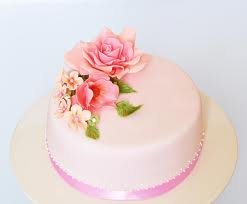 A round shaped, tiered, or even a heart shaped cake can be made.
Make pink colored or red colored flowers using icing tubes or Royal icing.
First layer white colored Royal icing on the cake to cover it completely.
Once this has dried, make tiny roses or flowers of any kind on top of the white layer.
Readymade frosted flowers can also be used for decorating the cake.
Add a little bit of texture and effect by sprinkling golden colored heart candies on top.
Valentine's Day Cake Decorated with Chocolate
A heart shaped chocolate cake is the best for this kind of decoration, however, round and square ones will also do.
Scoop out a small part in the center of the cake to make a pouch. 
Frost the whole cake with chocolate icing. Let dry.
Decorate the cake with brown and white chocolate flowers and hearts.
Strawberries and peaches are known aphrodisiacs and adds much required extra love quotient. Hence, fringe the cake with slices of the same.
Now, fill the hole in the center with pure chocolates.
 Decorating Valentines' Day Cake with Hearts           
A heart shaped cake is highly recommended for this kind of decorations.
Keep the frosting colors simple and sedate, with whites and pink predominating.
However, throw in some red hearts for the intensity of feelings.
Sprinkle generously with small frosted hearts in gold, red, silver, white, and pink.
Watch the video to pick up some more tips on how to decorate Valentine's Day cake.
Dish out a delicious cake for this Valentines' Day, decorate it with tips given above, and enjoy the day with your love.
Image credit: reveldesignsdiary.wordpress.com ; zandapanda.wordpress.com ; ceaiubita.wordpress.com ; lisamichele.wordpress.com
Video credit: youtube.com
How To Decorate A Valentines Day Cake