My First Valentines Day Gift
8 Feb 2012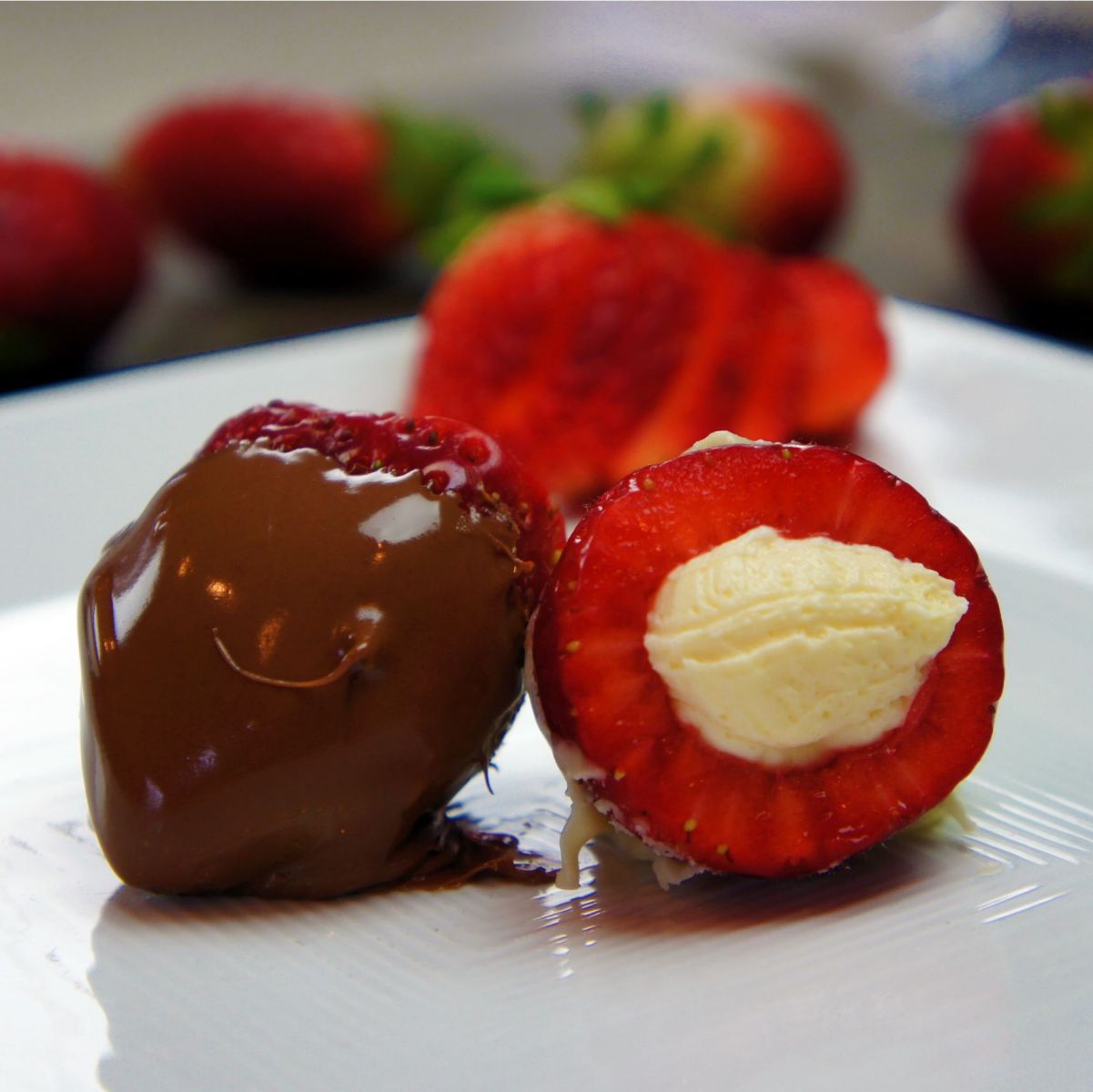 It was just two months into my marriage when the Cupid's Day arrived. I wanted to surprise my husband with the first Valentines' Day gift. There were lots to choose from – watches, perfumes, scarves toes – but, I was resolute that it had to be simple, yet exotic – something unique. I was just brushing up my memory about his likes and dislikes. And, something struck me instantly - my hubby loves relishing good food, especially desserts.
Cooking is my passion and desserts are my forte. Cupcakes and cakes are very common; so I omitted them. There were just two days left for the romantic day and I still had no idea as to what to present him. I was shopping for my daily veggies when I saw those bright, red strawberries. Strawberries are aphrodisiacs; they symbolize love. When added with chocolate, they make the most beautiful and decadent of the desserts.
But I was perplexed with the thought of giving it a new and exotic appeal. That is when this idea hit me – a Cheesecake Filled Chocolate Covered Strawberry. Double treat in a single place! A sinfully divine delight which was sure to impress my sweetheart!
Easy to make and great to taste, these make tasty and romantic desserts for this beautiful love-filled day. I picked up a handful of strawberries along with milk chocolate, white chocolate, and cheesecake filling. I chose to use Philadelphia Cheesecake Filling, but you have the option to choose the filling of your choice. I just filled the hollow strawberries with the cheesecake filling, dipped in the melted chocolate, and kept aside to allow the chocolate to turn hard.
Just 15 minutes – that is what I spent in preparing this delicacy. Along with that I prepared a romantic dinner also. Once the chocolate was set, I wrapped each of the strawberries carefully in a golden wrapper and arranged in a heart-shaped box. I just waited eagerly for him to come home…
The venue was set; a simple dining table covered with red satin cloth, pink and red perfumed candles adorning the table, a bouquet made of red roses, plus his favorite dishes I had prepared. Once the dinner was over, I presented him the gift.
The way he smiled at me after he saw the present is still etched on my heart. From then, every year I make sure that I present him with a simple, yet magnificent and romantic gift. The clock is ticking away with the breeze slowly spreading the warmth of this beautiful day…. One more year… one more gift…..but the very first Valentines' Day gift remains special… 
Image Credit: ifood.tv 
My First Valentines Day Gift