Beware! You May Get A Cocoa-Roach This Valentine's Day!
8 Feb 2012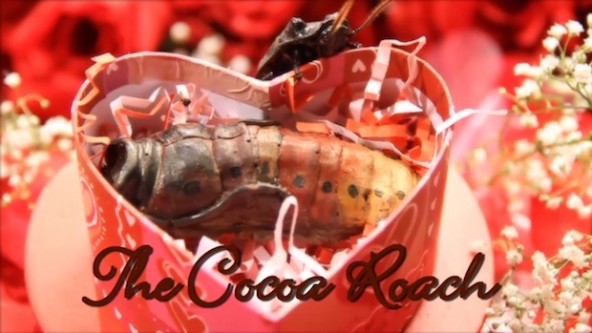 What would you do if your beloved treated you to a Cocoa-roach this Valentine 's Day? Jump with fright, right? Well, if your beloved is convinced by what the Wildlife Conservation Society's (WCS) Bronx Zoo is saying, then there are chances that you may get a different type of chocolate on February 14, which you may not really like or eat.
The Hissing Cockroach
The Bronx Zoo has put out an offer whereby you can name a Madagascar cockroach, which is the largest member of the roach family, after your Valentine. In return, the Zoo authorities would register that cockroach under your beloved's name and send your beloved a certificate as well as a gift of dark chocolate cockroach. You can place your order at the Bronx Zoo website. You may think that this light-hearted way of saying 'forever' this Valentine's Day may not go down too well with the lovers this season, though. You can't be more wrong!
Last Year's Love
In 2011, the Bronx Zoo offer was taken up by thousands of romantic couples, who named these hissing cockroaches after the love of their life. Some of the hopeless romantics went a step ahead and named the cockroaches after their mother-in-law or ex-girlfriend or boyfriend too. Now you see it gets really funny. Encouraged by the response last year, the Bronx Zoo has repeated this offer in lieu of a colorful certificate, which would be emailed to your loved one, announcing to them that they have a cockroach named after them.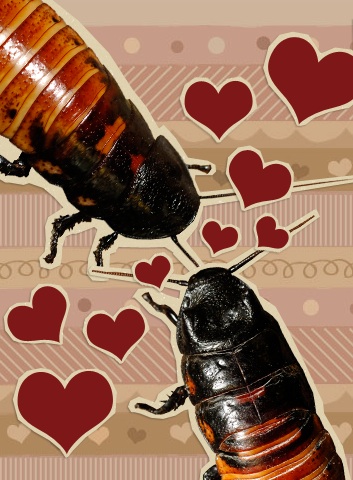 The Sweet Taste 
In order to make this a better offer, the Zoo will also allow you to purchase a Cocoa-roach for your beloved. This Cocoa-roach would be a "genuine artisanal 100% dark chocolate likeness" of the hissing cockroach. These chocolate roaches have been created by chocolatier Sabrina Berkowitz, who runs the New York-based The Chocolate Box. The zoo authorities believe that gifting these chocolate cockroaches would leave a lasting impression upon your loved one.
The Cost of Love
This chocolate cockroach, however, does come cheap. You can name a cockroach after your beloved for $10 each while you may purchase Cocoa-roaches for an additional $25 and a Cocoa-roach couple for $35. The WCS plans to donate the proceeds from this offer to help in conservation of wildlife around the world.
Cockroaches are the least likely thing to be associated with a romantic occasion such as the Valentine's Day. However, with the changing times, you never know, your beloved's emotions may also reach you in the form of the scary Cocoa-roach. Just beware! Looks like there is no limit to the weird foods that people get their hands at.
Other Articles You May Like To Read:
1. Weird Food Gifts For Your Valentine
2. Top 10 Valentine's Day Cupcake Ideas
Image Courtesy: neatorama.com, ecorazzi.com
Beware! You May Get A Cocoa-Roach This Valentine's Day!