Find Out The Quickest Way To These Chefs' Hearts
24 Jan 2012
They are some of the hottest chefs in America right now and they are going to rustle up something delicious this Valentine's Day. When we made an attempt to find out the quickest way to these chef's hearts, they gave some of the most interesting answers. Surely you would like to know more about it, so read on:-
1) ifood.tv Chef Vikas Khanna
His recent stint at the MasterChef India Season 2 endeared him to all the women in India and abroad but what is close to the heart of this handsome chef is something "comforting." For a Valentine's dinner, Chef Vikas Khanna would like to have plain-old dal-lentils and some rice. The dal should be cooked with a tempering of cumin, fresh cilantro, and turmeric. He would like the dinner to end with an Indian rice pudding.
2) Chef Jared Lee Pyles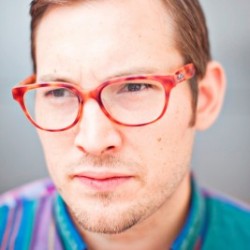 Valentine's dinner would be a nostalgic affair for Pyles, who wants to experience some Latin food flavors, owing to the fact that his grandmother is Latina. Also, Chef Pyles was recently in Puerto Rico, where he was treated to some traditional pig roast. As a result, he wants to have a simple roast suckling pig on this day and would like to finish his dinner with the tres leches cake.
3) Chef Amber Webster
The quickest way to the heart of Chef Amber Webster would be fresh pasta, simple and sweet. She would like to be served handmade pasta and braised beef cheeks over a bed of Parmesan polenta with broccolini.
4) Chef Corey Lee 
Getting a bit cheeky, Chef Lee wants to end his Valentine's Day with a laborious meal, including handmade pork dumplings with XO sauce and a miso-based soup with wontons and seaweed. He says he wouldn't mind if it is too late in the night. What matters for him is the effort put into making the dinner.
5) Chef Lynn Oefinger
A little spoilt for choice is Chef Oefinger's idea of a perfect romantic dinner and her expectations are not very high. She only wants a homemade pizza with her choice of sauces and toppings. In her words, "It's (pizza) always been one of my favorite things, so if a guy could make the crust and set up the different options, I would love that."
6) Chef Spike Mendelsohn
Chef Mendelsohn would go the Spanish way in order to celebrate his romantic dinner with the loved one. For him, preparing fajitas together is "a fun way to warm your hands up for later." Homemade tortillas and homemade salted caramel ice cream are the "impressive moves that show she did her homework."
These chefs know their tortillas from their pizzas and  would not compromise on  taste. Now that you know the quickest way to their hearts, do share recipes which are close to your own heart and which you would like to celebrate Valentine's Day with.
Image Courtesy: cuisinecuisine.com, modernluxury.com, brucecareyrestaurants.com, foodfashionista.com, lechatnoireatery.com, arlnow.com
Disclaimer: The image copyrights belong to its owner. The usage of the image in this blog is purely for the entertainment purpose. No copyright infringement intended. 
Find Out The Quickest Way To These Chefs' Hearts