Top Ten Healthy Foods For Chinese New Year
12 Jan 2012
The gourmet meal served during Chinese New Year eve translates into good fortune, reunion, thanksgiving and prosperity. Adding health as one more quotient to the lunar New Year eve will make your luxurious dinner rate high on taste and low in calories. Traditional Chinese New Year foods are low in fat portions and are generally stir fried with liberal dose of vegetables and moderate use of oils and butter. So, let us walk around the top ten delectable Chinese dishes that are enjoyed during this festive occasion keeping healthy eating in mind…
1. Sang-Choy 
Sang-Choy or simply Sheng-Cai is actually stir- fried lettuce wraps. It is very common to serve sang-choy during New Year fiesta. The fresh lettuce wraps symbolizes liveliness and fortune. Looking at the health index, it has 77 calories per serving with no fat or carbohydrate to worry about. The best part is that you have a wonderful excuse of including green veggie like lettuce for the big occasion!
2. Buddha's Delight:
Buddha's feast or delight is truly a complete vegetable Chinese dish that comes loaded with choke full of anti-oxidants and essential nutrients. It is a colorful side dish with asparagus, black mushrooms, corns, peas, broccoli and carrots. It has all the ingredients lightly stir fried and is very low in calories. You can count up to 100 calories in this dish with no fat or carbohydrate.
Shrimp with luscious garlic sauce is the best oriental Chinese dish to relish. It comes with the guarantee of low fat, low carbohydrate and lots of garlic and shrimps infused in it. Garlic is good for your heart and is overall health friendly, while shrimps are stuffed with unsaturated fatty acids that make them a hit on health menu. It has 290 calories but many of them come from healthy fat ingredient.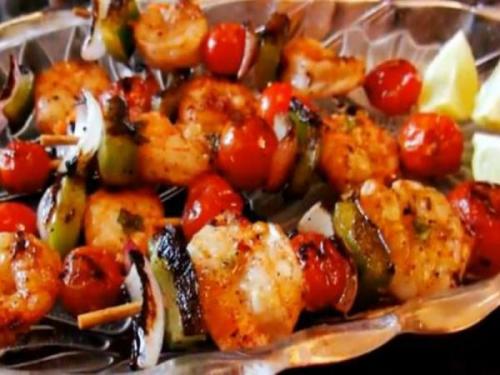 Vegetable spring rolls are made with loads of fresh vegetables, some of them in raw form. You get approximately 63 calories out of one serving, which is not that bad. Though opting for other rolls like chicken spring rolls will certainly raise your calories count.
5. Moo Goo Gai pan:
Being the most sought after Chinese food, this dish has very little to offer when it comes to fats. You get 168 calories out of fat as it is made from grilled chicken and stir fried mushrooms.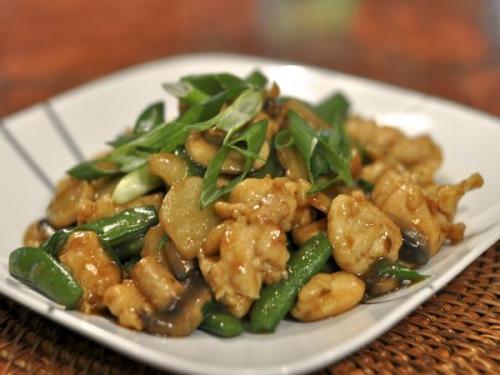 Dim sums are basically steamed dumplings and they are very good on palate. So, why not include them as an appetizing dish in your royal Chinese New Year feast. You get 55 calories out of one full serving.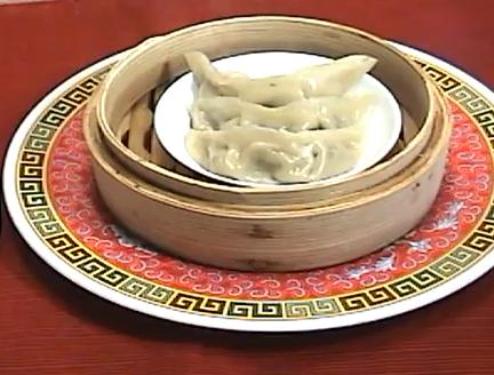 7. Fortune Cookies:
Homemade versions of fortune cookies can be easily customized with health endowing factors, like whole wheat flour, splenda instead of white sugar and vanilla with low fat cream. Fortune cookies of this kind have not more than 50 calories to offer you with no fat in it.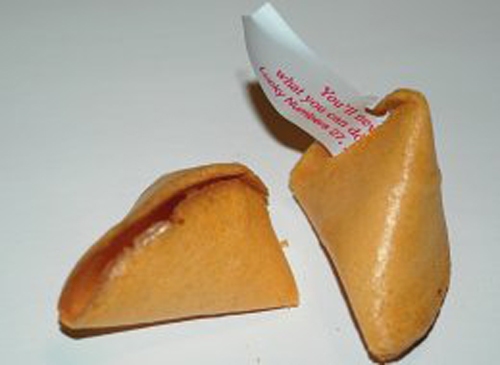 Yummy tofu chunks with stir fried black bean sauce makes this dish a tasty treat. It has very less fat and no scope of carbohydrates while being exceedingly rich in protein. You have more of health to enjoy with each morsel of tofu  that is laced with bean sauce.

9. Chinese Snow Peas Chicken & Mushroom:
When it is served with brown rice instead of white rice, the nutrition index rises automatically. It has loads of mushrooms and lovely snow peas making it a healthier choice.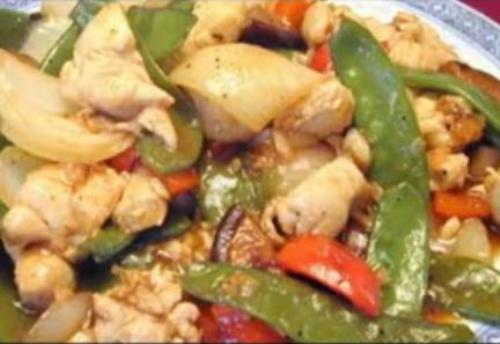 10. Egg Drop Soup:
This classic Chinese soup is just right to warm you up on cold winters. It contains very low calories with no carbohydrates or unhealthy fats.
Image credit: mytablemanners 
Top Ten Healthy Foods For Chinese New Year