Hanukkah Treats For School Party
29 Dec 2011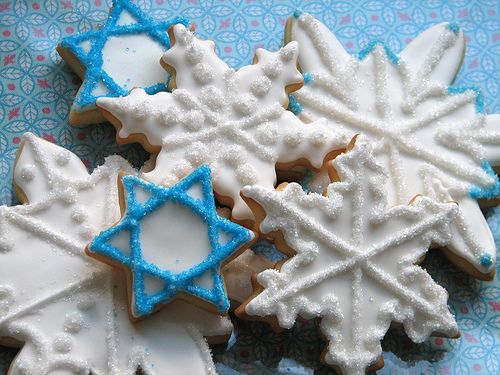 Hanukkah, also called as the festival of lights, is a wonderful opportunity to make the kids get to know about the Jewish culture and tradition. The Hanukkah treats mentioned in this blog are a quintessential part of Jewish cuisine, with quite a few of them being an integral part of this occasion as well. Trot through the write up to know more about these recipes…
Top 5 Hanukkah Treats For Kids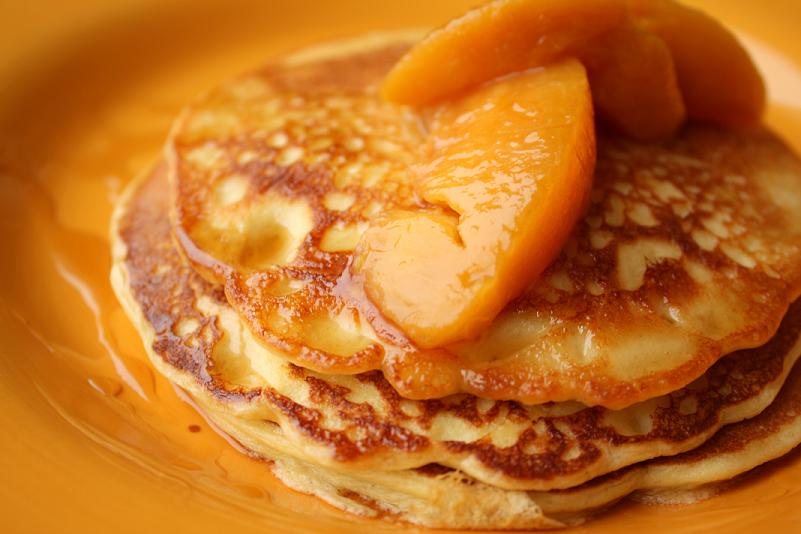 Sufganiot or the jelly-filled donuts are one of the inevitable Hanukkah food traditions. Replace them with your kids' favorite jam-filled donuts. Not only do they look fabulous, they taste equally fantastic.
2. Latkes
Latkes represent one of the traditional Hanukkah foods. And, the classic one is made of cheese. Here is a slight twist to the classic one – of course it is sweet. Spoon the mixture of cottage cheese, ricotta cheese, eggs, flour, sugar, vanilla, and cinnamon onto a griddle to prepare delicious latkes.
Made using a pancake mix and filled with sweetened creamed cream cheese, blintz forms a quintessential Hanukkah food. Folded like a burrito, the blintz, when topped with a sweet chocolate sauce, peps up the school party.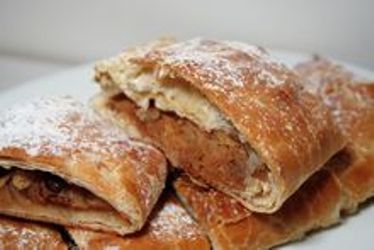 4. Apfelstrudel
An interesting dessert choice, it is adored by the kids. Spiced with cinnamon and rich with raisins and apples, these apple strudels make relishing eats.
A delightful cookie tradition exclusively for Hanukkah! Rich with cream cheese and butter, these dates and pistachios filled cookies will vanish in no time you serve. Serve them beside a cup of piping hot chocolate!
Cheese is one of the most prominent ingredients of Hanukkah treats. So, while you serve these delicacies, explain the importance of each in Jewish culture so that your kids also learn.
Image Credit: partyinthepantry.blogspot.com, ifood.tv, rascalkosher.blogspot.com
Hanukkah Treats For School Party