10 Super Bowl Foods To Avoid For Better Health
21 Dec 2011
The excitement of a Super Bowl event is almost always accompanied by plenty of food most of which are greasy and loaded with fats. It is best to avoid such high calorie foods and opt for healthy alternatives instead of jeopardizing your health. Listed below are some of the common food items associated with the event, that need to be done away with. You will find Super Bowl to be as enjoyable as before and remain healthy in the bargain. 
10 Super Huge Calorie Foods to Avoid
1. Super Bowl Nachos:
Super bowl nachos accumulates a major chunk of fats and carbohydrates on your waistline. It is definitely the tradition of a huge football party snack, but eating it mindlessly can spike your blood pressure rate. It is made with oil, saturated fats, animal trans fat, butter, loads of salted chips and goods containing  cream. On nutrition side, one serving of six nachos can build up 592 calories and 32 grams of unhealthy fat.
2. Super Bowl Multiple Beers:
Super sized cans of beers that are consumed on the game day can wreck your health progress and store lots of sugar in your blood. Too much alcohol consumption is offensive for your liver and also adds lots of cholesterol to your arteries. Twelve ounce of beer gives 200 calories and 20 ounce of sugared soda pops in around 250 calories.
3. Buffalo Wings:
Buffalo wings are the ultimate Super Bowl food to be enjoyed. It is salty and crispy chicken skins dipped in hot tangy butter sauce. With high dose of salt and butter, you have many reasons to avoid the food. It is eaten generally before the game commences and adds up 908 calories in your system.
4. Super Bowl Pizza Rolls:
The tasty and crunchy pizza rolls are wrapped up with food preservative and taste enhancer like mono-sodium glutamate. This makes you eat more but is not good for your brain and blood. The rich creamy lathering also is saturated with high fat and cholesterol. You are eating 580 calories, 9 grams of saturated fats with 25 grams of unhealthy fat with two slices of pizza or one pizza roll.
5. Vegan Pizza:
Do not fool yourself by presuming that vegetable toppings on your high calories pizza crust will bring down your calories count. One slice of vegan pizza can give you 280 calories.
6. Super Bowl Pepperoni: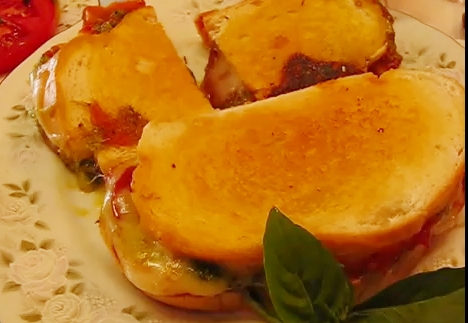 We love to pamper our taste buds with crusty pepperoni slices. One slice of pepperoni pizza gives you 400 calories and we definitely hate to just eat one slice on big game day!
7. Bud Light:
This is reputed to be the worst Super Bowl food chosen on the day. It claims to have much more carbohydrate and sugar than your beer can. It has 5 percent alcohol and 110 calories with 6. 6 grams of fat.
8. Potato Chips:
Potato chips are very high in sodium and saturated fat content. The total calorie in potato chips approaches 160 calories. If it has cream as major ingredient, then you can expect your weight watchers point to soar even higher.
9. Cinnamon Sweet sticks:
This is reputed to be the worst Super Bowl food. It has very high sodium content shooting up to 750 mg with calories approaching to 570.
10. Prime Rib Cheese sticks:
Those hearty cheese sticks can certainly cure your ravenous side but can blow away your diet plan. It has 1490 calories to stuff you with and 2675 mg of sodium to pack up in your blood. It has very high trans fat content as well.
It is clear that dieting and Super Bowl celebrations can never go together, but we can manage to remain healthy by getting to choose wisely.
Image credit: ifood.tv
10 Super Bowl Foods To Avoid For Better Health