Easter Treats For School Party
20 Dec 2011
Watch your kids' eyes light up while you reveal these Easter treats. These adorable goodies are just perfect for Easter and spring parties, but you can prepare them for any occasion, since preparing them is very easy. What makes these treats ideal for Easter school parties is because they are fun and fabulous to eat.
Top 10 Easter Treats For Kids
A festive cake for the Easter holiday! Kids will hop with joy when they see this entirely edible Easter basket. You can even fill the basket with other Easter goodies, if desired.
Chocolate cupcakes with some luscious chocolate frosting! That is what makes these beauties such adorable goodies. Give them the Easter appeal by placing three or four colored eggs and a chick atop each cupcake.
Easter bunnies are bound to flood the school party if you bake these cheerful cupcakes. Frosted profusely with green cream cheese icing plus a bright orange hued carrot! Nothing will be a more enticing treat for a kids' school party!
A homemade alternative to the chocolate eggs available in the market, these make for elegant treats for Easter.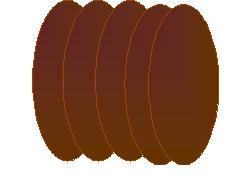 Baked in the shape of bunnies and flowers, these cookies make simple, yet attractive edible treats for kids. Pack them carefully in the baked Easter Basket Cake and tie a satin bow to the basket.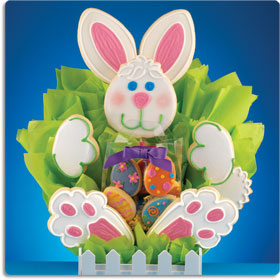 6. Rice Treats
Made using rice cereal and marshmallows, these are perfect treats for Easter. Shaped like bunnies and eggs, they bring in the Easter flavors to the party.
7. Easter Nests
Simple goodies made with chocolate, these nests look and taste mesmerizing. They make perfect gifts for Easter as well as desserts for Easter parties.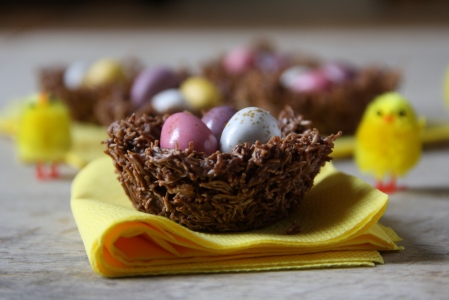 Rich with finely grated carrots and pecans and topped with a splendid and smooth coating of cream cheese icing, this classic dessert is an added gem to the group of Easter desserts.
Offer your kids a chance to relish the traditional English Easter dishes with hot cross buns. These fruit-rich, sweet buns are served during Good Friday.
10. Easter Egg Bread
Fill the kitchen with the warm aroma of this egg-infused bread for your kids. This bread is delicious, fun-to-make and takes no time at all.
Image Credit: thecupcakeblog.com, megafruit.blogspot.com, ifood.tv, honolulufamily.com, ginandcrumpets.wordpress.com
Easter Treats For School Party