Gingerbread White House And A Copy For Christmas 2011
19 Dec 2011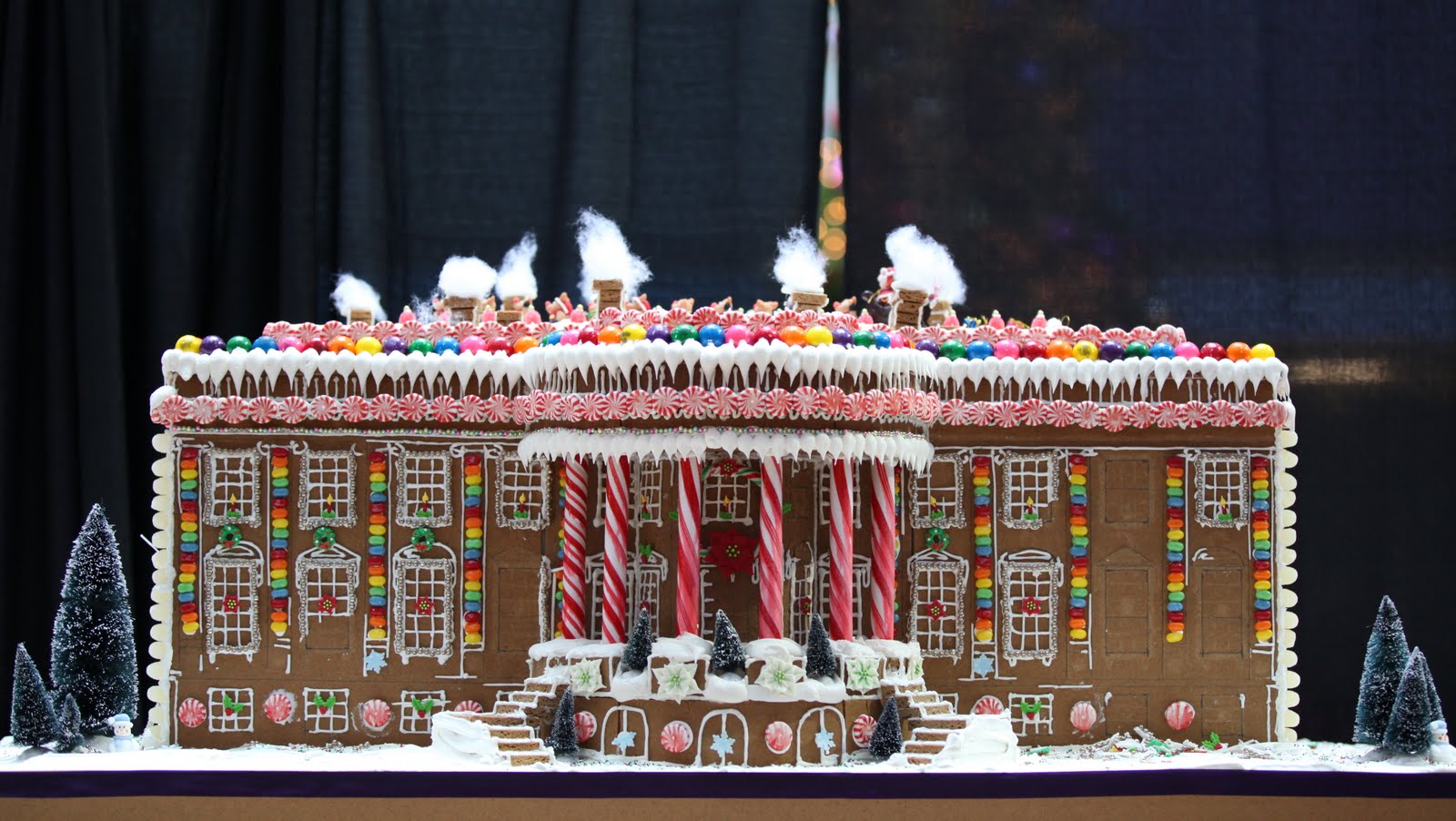 The First Family's Christmas celebrations became even more special when White House pastry chef Bill Yosses made a 400-pound gingerbread version of the official residence of the President of America. The Gingerbread White House is a special addition to the White House Christmas celebrations and is proudly displayed in the State Dining Room.
This gingerbread version is covered in white chocolate and is replete with all that is close to the Obama family, like Michelle Obama's kitchen garden, the beehive, as well as the First Dog Bo Obama. In fact, Chef Yosses went all out on this one by engaging electricians, plumbers, carpenters, and engineers to work on it.
Imitation: The Best Form Of Flattery
To make true this adage, a similar, but a giddier gingerbread version of the  White House, is also on display at the Children's National Medical Center (CNMC), the location of First Lady's annual holiday visit. The CNMC version is made in the true gingerbread tradition, including white icing. There are peppermint drops, candy canes, jelly beans, gumballs, non pareils, and Hershey's kisses, all covered in red and green foil, not to forget the Jewish stars in blue. Children at the hospital could not help but laugh lovingly at a marzipan Santa Claus, seated on a chocolate sleigh atop the White House roof, being pulled by his marzipan reindeers. Last, but not the least, the White House chimneys are spewing cotton made smoke too.
Children are the real admirers of this edible architectural delight, however, that is not stopping the adults from having a look at it too. In fact, we bet that anyone who has laid his eyes even once on this wonderful delight would want to live in a house like the Gingerbread White House.
Image Courtesy: obamafoodorama.blogspot.com
Gingerbread White House And A Copy For Christmas 2011