Christmas Treats For School Party
19 Dec 2011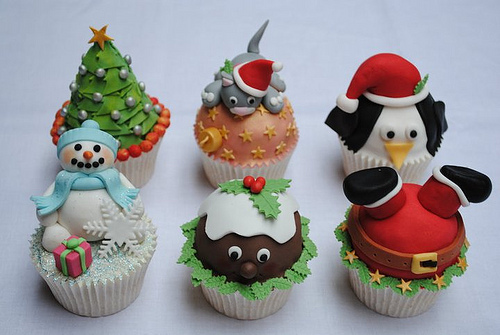 A kids' Christmas party will always remain incomplete without a few cute Christmas treats. With the never-ending list of school parties during the festive occasion, - you will definitely need some easy to make, yet splendid tasting Christmas goodies. And, that is what exactly this blog talks about. Trail through to know about these tempting treats for your little monsters…
Top 10 Christmas Treats For Kids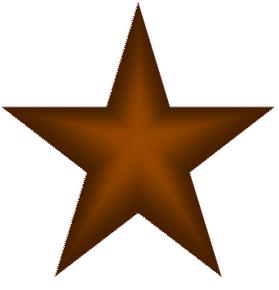 A chocolate rich cookie recipe, it is easy to make and yields fabulously tasting goodies. Baked in the shape of a Christmas Star, they make delightful treats for the kids at their school Christmas part.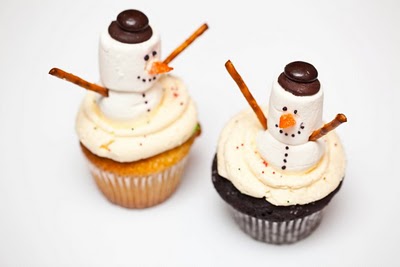 Transform your simple, basic yellow cupcake into a wonderful Christmas treat by building a snowman. Give the snowman its body with two cupcakes, the smaller one atop bigger one, and a marshmallow head. Make a peanut butter cup cap, pretzel hands, and red candies eyes. Pack it carefully!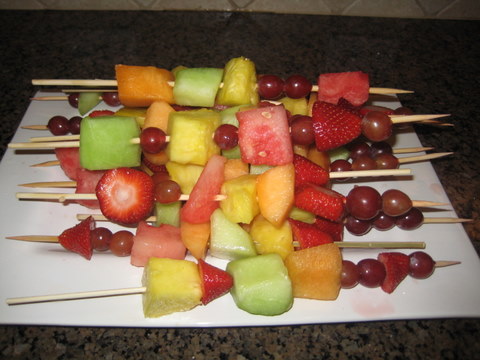 A healthy and tasty treat for the kids, these are colorful goodies as well. Skewer many green and red fruits such as green grapes, cherries, strawberries, kiwi etc on a wooden skewer and serve beside a strawberry-flavored yogurt dipping.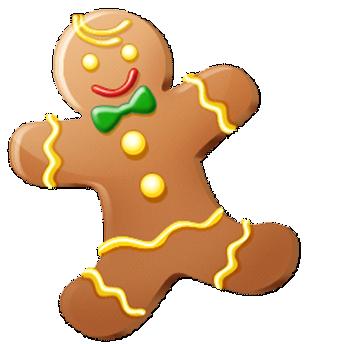 Spicy sweet delicacies perfect for kids' party! When cold, frost them with green and red color icing. Give them eyes, ears, and nose with chocolate chips.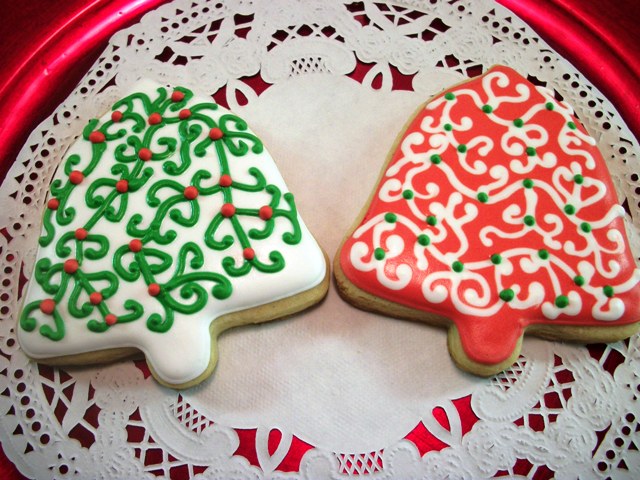 Bell-shaped baked goodies decorated with Christmas colors – they reflect the warmth of this holy celebration.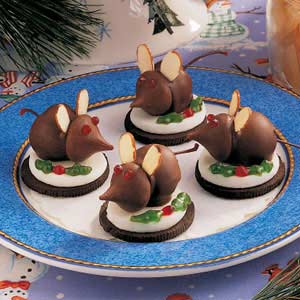 A delicious treat for kids, these are rich with chocolates and almonds. These mice shaped candies can be easily made and packed also.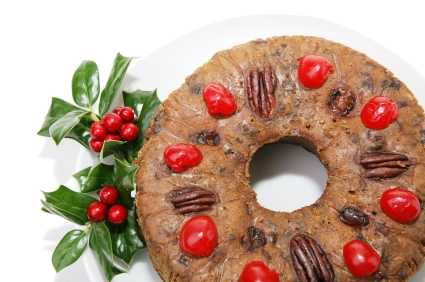 Rich with fruits, candied cherries and raisins, this cake zests up the spirits of Christmas.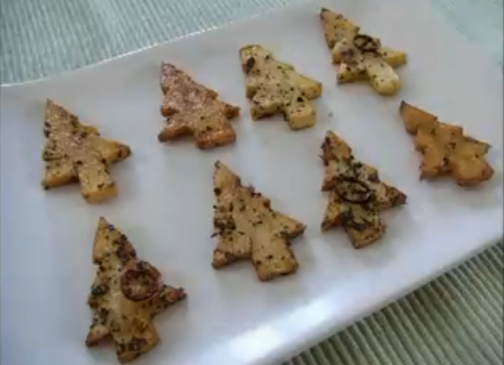 Give the simple potatoes a Christmas twist with these Christmas trees. Flavored with basil, chili, and garlic, these are savory treats.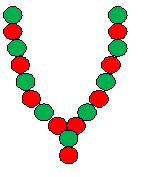 Homemade candies can be perfect sweet treats for holiday. Wrap them in green and red colored cellophane wrappers and join them together to form a garland! Cute and sweet!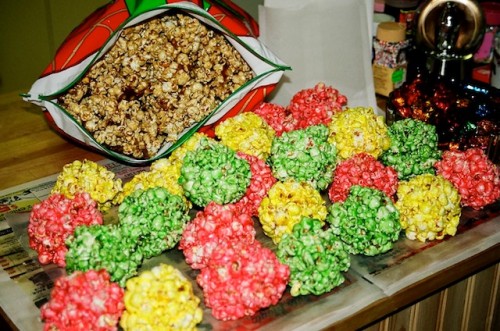 Arrange the green and red colored popcorn balls as per your desire. Give them a Christmas tree or shape them like a star! They make marvelous treats!
Liven up the school Christmas party with these tasty and wonderful Christmas treats. Wishing everyone a Merry Christmas!
Image Credit: cupcakestakethecake.blogspot.com, kellyskornerblog.com, vanillabeanbaker.wordpress.com, ifood.tv, oodlekadoodleprimitives.blogspot.com, cathrynwellner.wordpress.com, thecupcakeblog.com
Christmas Treats For School Party