Tips To Celebrate Allergen Free Christmas
15 Dec 2011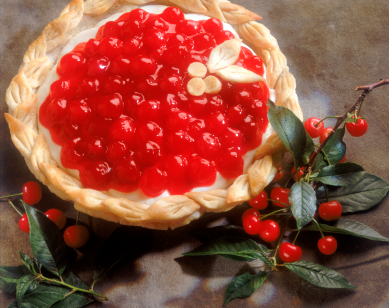 "At Christmas, play and make good cheer, for Christmas comes but once a year". But sometimes, the spirit and zest of Christmas celebrations can slow down due to different forms of allergic reactions. This can wreck havoc for those who are already allergic to particular allergen, be it either in food or in atmosphere or in your gracefully adorned Christmas trees! Fret not, as we have come up with some simple and great tips to celebrate allergen free Christmas to the hilt. Read on to know about them…
Allergy Free Christmas Celebration Ideas
The most perceptible source of allergen could be your own Christmas tree, whether it is original or artificial. Both could contain allergen in the form of pollen and molds. The natural Christmas tree could be the potent source of waxy resins that could obstruct your respiratory passage and cause severe allergic reactions. Some of the safest tips to prevent allergy from Christmas tree are:

 
Wash or soak your Christmas tree in water and allow it to dry before setting it. This dries out any form of dust or pollen.
Wipe the Christmas tree with wet paper towels.
Spray the tree with rose water.
Wear gloves while handling the tree, this keeps you away from sap of the tree.

 
Now we come to food related allergens and how to enjoy the gourmet Christmas recipes with food allergies. People who are allergic to most common food allergens like eggs, peanut, corn, wheat, dairy, nuts and seafood must exercise caution and always make sure that these ingredients are not the part of their treat. However, we always have food alternatives for the allergic food ingredients. Let us explore one by one:

 
For those with milk allergy, they can easily switch to milk substitutes like, rice, coconut and oat. Enjoy puddings, cakes and pastries made out of these substitutes.
For those with wheat allergy, you can opt for gluten free diet like tapioca flour, rice flour, quinoa flour, chickpea flour, buckwheat flour, or oatmeal.
For those with egg allergy can look out for fruit puree or banana puree.
Try gluten free snacks and pancakes as they are less likely to trigger allergy.

 
You must stay away from high fragrant or scented areas, as this can also cause allergy and headache.
Ingredients found in variety of Christmas treats like eggnog, muffins, pastries, cookies and candies can contain many allergens, so it's always better to avoid them.
For severe cases of allergy, you can use an antihistamine injection before partying as this reduces the proneness to allergy.
You can rock and roll and celebrate your Christmas with all the fervor and excitement associated with it once you pay heed to these safety tips.
Image credit: ifood.tv 
Tips To Celebrate Allergen Free Christmas