How To Make Edible Christmas Decorations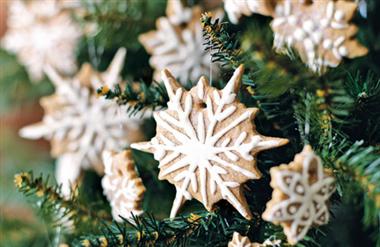 Christmas decorations are one of the best, most festive ways to celebrate the holidays, and everyone knows that the most popular decoration seen during Christmastime is the Christmas tree! However, what you probably didn't know is how easy it is to make homemade, edible ornaments for your tree that will not only make it look good, but also add a variety of scents like cinnamon, citrus, and other spices. Partaking in the creation of these ornaments is also a fun way to get your entire family together to work on something that you'll be able to see and enjoy together throughout the Christmas season.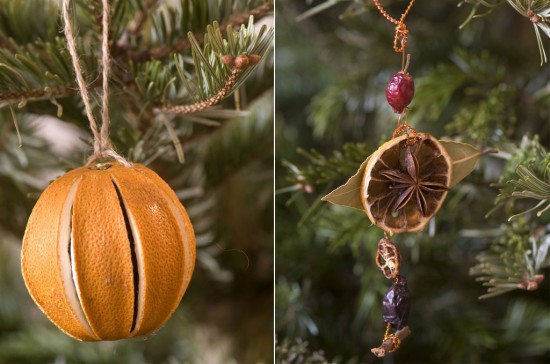 Fruits and spices – Oranges and limes not only bring pretty colors to your tree, they also give out a fresh, citrusy aroma. All you have to do is: (1) slice the oranges crosswise in quarter-inch slices, discarding the ends. (2) Lay the slices flat on a baking sheet, using a paper towel to blot away any excess juice. (3) Gently rub ground cinnamon and any other spices you'd like into the slices. (4) Place the tray in the oven at 275F for the first hour, and then reduce the heat to 225F for an additional 2 hours (5) Once they're done and have cooled completely, decorate the orange slices with glitter and then thread each slice onto a length of fishing line or ribbon. Now they are ready to be hung on your tree!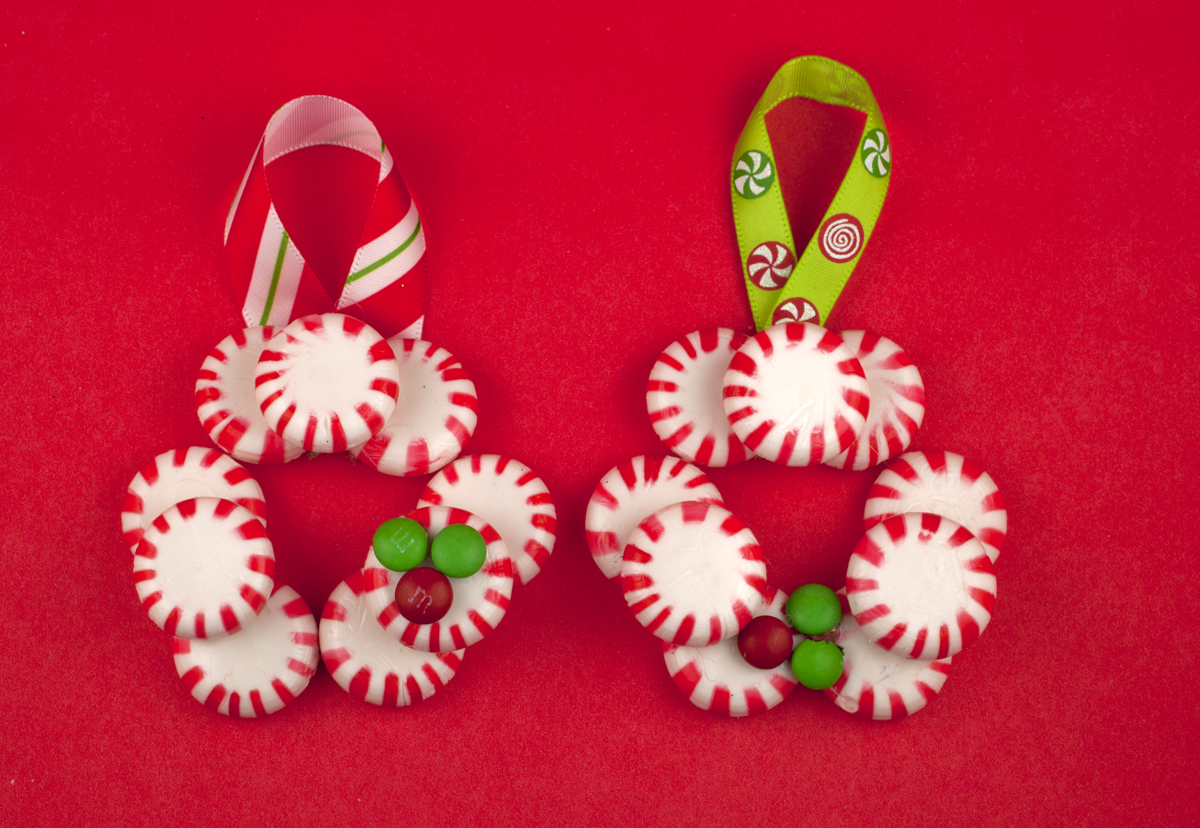 Peppermint Candy Wreath – Peppermint candies, some decorative ribbon of your choice, and a few miniature M&Ms make these ornaments easy to make and pretty to hang on your tree! All you need to do is: (1) Arrange peppermints in a circle and adhere them together with hot glue. (2) Stagger second layer over the first layer. (3) Add red mini M&M's for holly and green M&M's for leaves. (4) Attach decorative ribbon or string on the back side in order to properly hang the ornament on your tree. (5) Be sure to let these wreaths dry for at least 2 hours before hanging.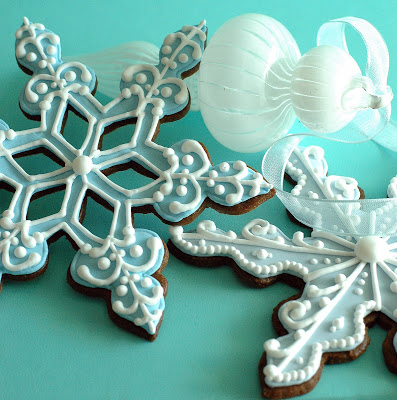 Decorative cookies – Buy gingerbread or regular sugar cookie dough. Make cookies as directed and cut them into Christmas shapes like trees, Santa Claus, elves, snowflakes, etc using a variety of cookie cutters. Bake, and once they are cooled, coat with frosting and candies. String the cookies with decorative ribbon and they're ready to hang on your tree!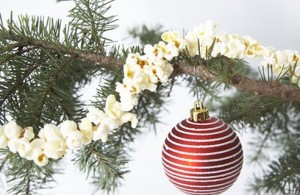 Popcorn – Make any bagged popcorn as instructed and leave overnight. Using sewing thread and a needle, beging stringing one popcorn at a time by inserting the tip of the needle into the center of each piece. Keep sliding it further down on the thread making room for more popcorn. The best way to string the kernels together is by sliding each piece to the end of the thread. Doing so will help prevent knots from forming. Once you think you have strung enough popcorn together to decorate your tree, tie a knot at the end of the thread, and then cut it once you know it is well-secured. Now you're ready to hang the garland on your Christmas tree!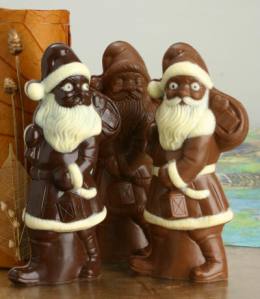 Chocolate Santa – This is a favorite Christmas decoration for many people to make around Christmas. Pour melted chocolate into a Santa mold. Refrigerate till the chocolate sets. Ease out chocolate Santa from the mold and then disperse them throughout the tree, ensuring that they are resting on stable branches.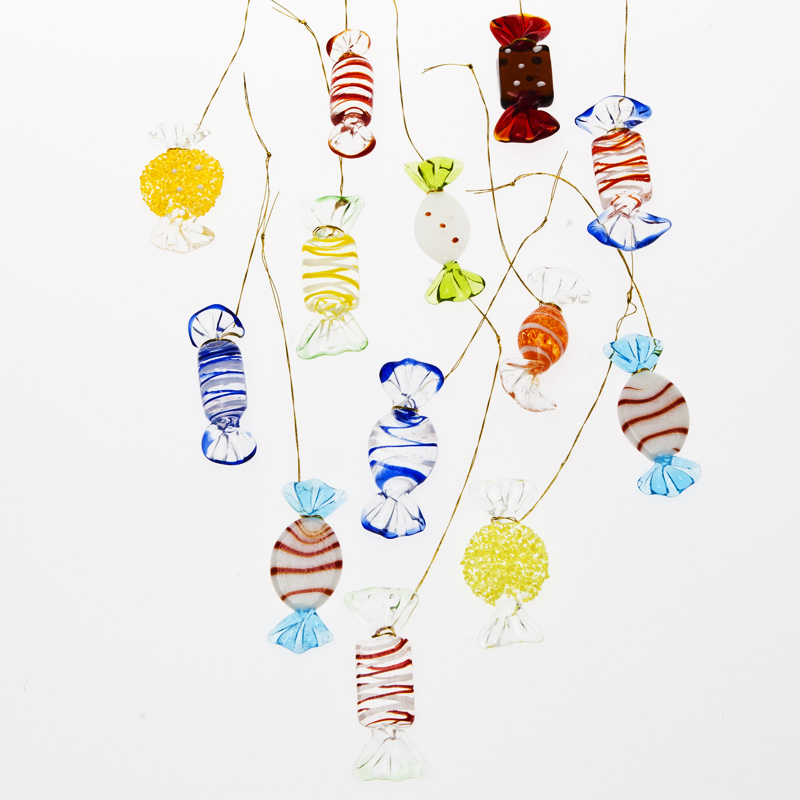 Glass candy – Place hard candies inside the molds and bake at 350 degrees until the candies melt. Take out of the oven and let the candies cool for a few minutes before poking a hole through the center with a chopstick. Now, let the candies cool completely and become hard. Gently ease these candies out of the molds, thread them on a ribbon and hang up on the tree!
Image Courtesy: cocmale, modresdes, dixiecrystal, brandoesq, homeklondlike, foodiegang, centurynovelty
How To Make Edible Christmas Decorations