5 Must Have Christmas Main Course
13 Dec 2011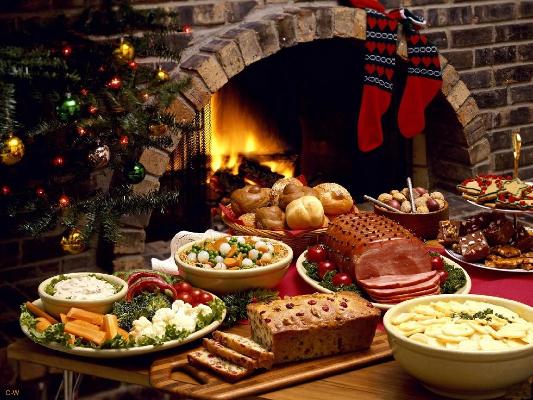 Main course dishes for Christmas vary with the traditions, history, and region. However, each of the dish shares a significant connection either with the season or with the individuals relishing the meal. Here are five of the dishes which should form a part of your Christmas dinner…
5 Popular Christmas Main Course Dishes
1. Traditional Roast Turkey With Oyster Stuffing 
People of the East Coast of the America relish on this traditional recipe while remembering their colonial roots. Shucked oysters with the flavors of sparsely, pepper, sage, thyme, savory, and celery are blended with cooked veggies and toasted bread and then stuffed within the turkey. This is definitely a time consuming process - it takes about 6 hours and 30 minutes. So, make sure that you start preparing it quite early so that your turkey is ready for dinner.
2. Christmas Apricot Glazed Ham 
Ham is an inevitable main course for the South. Many a time, you will be able to see people roasting an 8-pound ham also. Both the honey glazed and apricot glazed versions are popular. This recipe calls for apricot-glazed dish. It will consume a solid 180 minutes to prepare the dish, but every minute spent is worth. Serve this tasty dish with potato salad or cornbread.
3. Christmas Goose with Transparent Spiced Apple 
Goose is a traditional English Christmas main course. Try serving your family this juicy roast goose - with a twist on the traditional trimmings. The apple stuffing leaves out an aroma which reflects the blend of the assorted spices used in flavoring it. This is definitely an unconventional, yet exotic main course for Christmas dinner.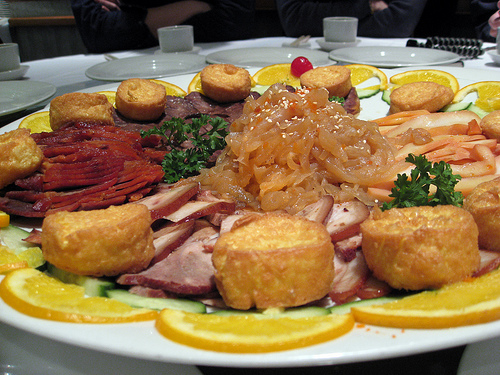 This is yet another fabulous recipe for your Christmas dinner, but not a traditional one. Beef roast rich with the flavors and goodness of dried sage, thyme, and kosher salt! Tender, yet crunchy and succulent, the roast goes perfectly with a rich salad made from crisp greens sprinkled with ruby red pomegranate seeds and drizzled with a poppy seed dressing. Do remember to keep a generous amount of mashed potatoes for a rich dining experience.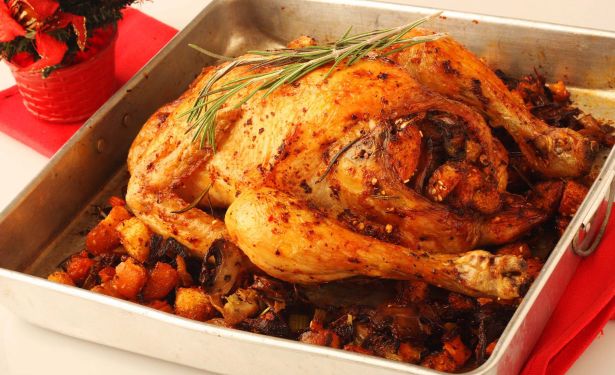 Like a baby wrapped in draped in warm clothes, a palate-soothing roast chicken is an ultimate comforting main course for this special eve. Despite being a twist to the classical recipes, this main dish is packed with walnuts, almonds, pecans, tart apples, and kumquats. The flavors of parsley and warm pumpkin pie spice lurk invitingly within.
So, pick your preference from these assorted Christmas main course recipes and have an elegant dining experience!
Image Credit:  ifood.tv, arsenalpulp.com, mybestcookbook.files.wordpress.com, galadarihotel.lk 
5 Must Have Christmas Main Course