Cinco De Mayo Dessert Ideas For Diabetics
Kick-start your Cinco De Mayo celebrations with feisty, flavorful, mouth watering, Mexican desserts that are sure to get you reaching out for more. However, to make you celebrations diabetic-friendly, we suggest you skip the sugar and replace it with more healthy, natural sweetener. From tres leches cake to luscious pies, we have listed a slew of Cinco De Mayo dessert ideas for diabetics to get your celebrations started.
Healthy Cinco De Mayo Dessert Ideas For Diabetics
These Mexican-styled deep-fried breads make for luscious sweet additions to your menu cart and can sweeten up your celebrations like nothing else. And the best part is that this dessert uses no sugar, but honey to sweeten up the dessert.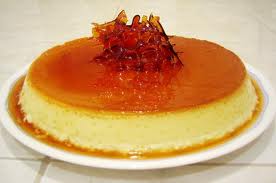 Nothing beats caramel flan topped with whipped cream and slivered almonds. However, if you wish to make it even more diabetic-friendly, replace sweetened condensed milk with evaporated milk that comes without sugar. A great sugar-free dessert indeed!
This creamy, crunchy, frozen treat can be easily made at home using few simple ingredients. All you need is sugar-free vanilla ice cream, whipped cream, cornflakes, cinnamon, cooking fat and vanilla extract to whomp up this fried delight. Drizzle some sugar-free hot fudge on top and you are done.
Coffee Cream Tortilla Cups
Crispy tortilla bowls filled with creamy coffee-flavored pudding and topped with a mix of colorful fresh berries makes it a treat for the senses. To prepare this, you will need tortillas, ground cinnamon, half-and-half cream, whipped topping and fresh berries.
Cinnamon Chocolate Nachos
If you are bored of having nachos the regular way, try eating a slightly modified, mildly sweetened version of this Mexican treat. These buttery crisps disappear fast, so be sure you prepare loads to stuff your mouth with. This dessert involves ingredients like flour tortillas, butter, cinnamon, whipped cream, unsweetened chocolate, vanilla extract, and chopped pecans.
Mexican Cookies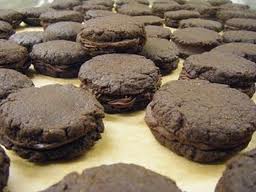 Mexican cookies suits all season and occasion and are easy to make at home. Just go a little low on sugar and use semisweet chocolate chips and you will have a great sugar free dessert to munch on this Cino De Mayo.
Hopefully, these sugar-free desserts won't allow anything to dampen your celebrations.
Image Credits: mexican-dessert-recipes.blogspot.com, pinkiefoodblog.blogspot.com, www.mexgrocer.com, ad24.vuwl.com
Cinco De Mayo Dessert Ideas For Diabetics