5 Best & Innovative Christmas Gifts Your Host Would Love To Receive
The count down for Christmas begins and there might be invitations flowing in from your dear ones, friends and relatives asking you and your family to join them for the celebrations. Now, if you have decided to join them or not is a different question, but there's yet another issue most of you may be concerned about – What can you probably gift them for this Christmas? 
Choosing a Christmas gift is an all-time daunting task, it becomes even more difficult when you are gifting it to someone whom you keep so close to your heart. So apart from keeping it special, your gift must be one that will win you beaming smiles, warm hugs and heartfelt thanks! Even I have received a few invites; so here are a few ideas I thought of, may be you can try them too, if you felt them to be worth considering. 
Gift 1: Cake's and cakes are all they want!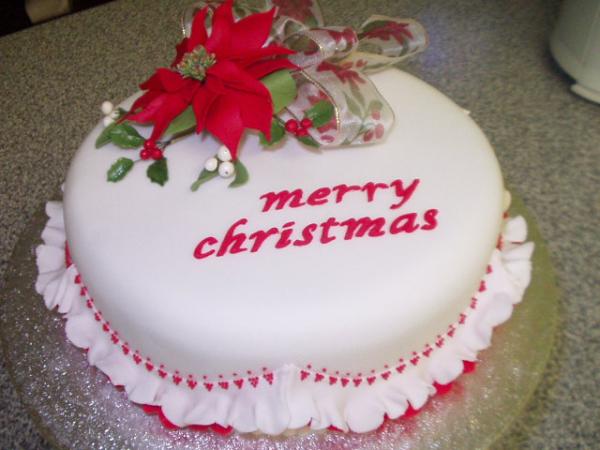 Picture Courtesy: Cakesbydawn.co.uk 
It's more of a psychological take that like me, cake is what most of us readily associate Christmas with. So take time to bake a pair of Christmas cakes, put in careful thought and some gratifying labor to decorate them, rather than rushing to the nearest cake shop in the nth hour and packing up a pair or two. If you think of baking one, go for the traditional mix like Christmas fruitcake, with ice top and a bit of red and green food coloring to give it the X'mas feel. Also, instead of icing flowers, put a cookie flower and leave a sweet message. Also, try baking a cake in a pretty glass bowl and gift it with the glass bowl – sounding weird and something not many would attempt. 
Gift 2: Dessert Wines are always welcome!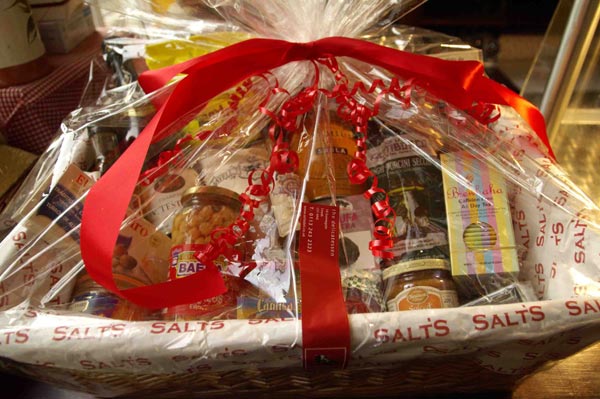 Picture Courtesy: Saltsdeli.co.uk
Dessert lovers have their fans and detractors, so make sure your host love them before choosing this option. With also, New Year round the corner, dessert wines can be a well thought-out and wonderful gift to give. Bonny Doon's Muscat Vin de Glaciere 2004 (California), Silvan Ridge Early Muscat 2003 (Oregon), Sutter Home Moscato (California), Duerkheimer Fronhof - Scheurebe Trockenbeerenauslese (Germany ) etc are some of the top dessert wines to go for. 
Gift 3: Attractive Wrap ups can add fun!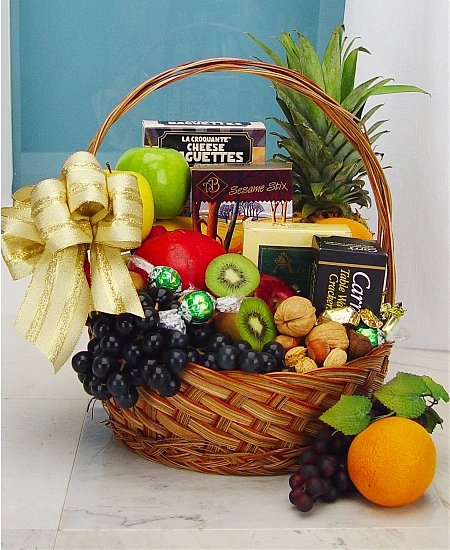 Picture Courtesy: Gifttree.com
This includes those interesting knick knacks, preferably seasonal gourmet picks, glamorous or expensive, beautifully and creatively packed! Choose your packing stationeries to go with the theme of Christmas, arrange them, more in an informal way, in a container, preferably a cane basket. And if you are thinking about what to pack, anything from chocolates, cookies, candies, cupcakes, homemade sauces, jams etc. Make separate case for each item that look funky and attractive. To complete the decoration, tie ribbons, red and green, top it with a pretty bow! 
Gift 4: Put them into Hampers!  
Hampers, hampers and more hamper, who wouldn't love them. But make a distinct choice so that yours doesn't fall into those boring and the predictable! Make a potpourri of dried petals and herbs, which you can do very well at home, colorful fruit zests and vegetable peels etc. Also, include flavored oils, vinegars and pickled fruits, nuts and vegetables (choose colorful fruits and vegetables for this) and bottle them up in old wine bottles and other pretty looking jars and seal them. Tie a knot with a colorful ribbon right under the seal and hand a sweet message with your wishes in that. There's nothing like getting the message printed in a good font on a high quality paper, coz that shows your effort! Finally place them in a gorgeous looking hamper. 
Gift 5: Play the next host!
The most easiest, yet thoughtful of all gifts is to play the next host; I did not mean to invite them back for the next Christmas, coz that's a way too late. Call tem up for a New Year bash and dinner at your place. Yes, this is the toughest of all gifts, coz it means a lot of work for the woman of the house, but choosing this option is a way of acting too nice and acknowledging for the wonderful Christmas party you just had at theirs!
5 Best & Innovative Christmas Gifts Your Host Would Love To Receive