Summer Party Drinks
28 Aug 2011
Just when you have thirsty guests milling around the party hall, nothing could be more thirst-quenching than a glass of icy-cold summer drink. Super-cool summer party drinks makes a fun addition to any warm-weather gathering and is one great way to beat the heat on especially sweltering days. Whether you choose to serve aperitifs, fruit juices, or mocktails, we bring you a string of thirst-quenching summer party drink ideas that would make your barbecue of backyard bash even more happening and impress your guests this summer.
Summer Party Drinks
Summer Breeze Martini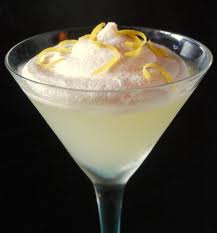 Muddle citrus vodka with melon liqueur, add dry vermouth and lemon juice. Shake and strain into a martini glass. Garnish with melon balls and treat your guests to this breeze martini.
Bubbly Fantasy
Combine orange juice, pineapple juice, sugar syrup, lemon juice and ice cubes in a tall glass. Stir vigorously. Pour into a glass and top it with chilled soda for an invigorating summer drink.
If you altogether wish to skip the alcohol, then something refreshing and low in calories as iced tea would be a great option. Sweetened and flavored, nothing could quench you parched throat more than an icy glass of tea.
Frozen Margarita
Delight your guests with a chilled glass of frozen margarita served with lots of ice cubes, frozen fruits, and yummy flavors. Mushy and faintly sweet, this drink is the perfect way to beat the heat and get in a party frenzy.
Bright and perky, this extra scrumptious strawberry flavored daiquiri stirred up with strawberry schnapps, rum, limejuice, powdered sugar, and fresh whole strawberries makes for a sexy summer party drink.
Mango Lassi
Surprise your guests with this luscious mango aperitif that combines vanilla flavored vodka, amaretto, fresh mango juice, and one big scoop of ice. Combine the ingredients and garnish with fresh mango slice and maraschino cherry.
Pineapple Mojito
Chunks of fresh pineapple muddled with sugar syrup, lime juice, lemon rum, soda and sprigs of mint leaves adds a refreshing feel to your party celebrations.
Cranberry Vodka Slush
Shake in water, lemonade concentrate, cranberry juice, sugar, and vodka to make this delightful slush and see your guests go gaga over it.
Treat your non-alcoholic friends to this zesty, tangy Indian drink made from green mangoes, water, sugar, salt, cumin, and a dash of chili.
Hope that these punch and pitcher drinks helps to simmer down the heat and make your summer soiree a sizzling success. All you need to do is pick your inspiration from the aforementioned summer party drinks and throw an unforgettable drink bash that your guests would remember forever.
Image Credits: ifood.tv
Summer Party Drinks