Summer Party Desserts
28 Aug 2011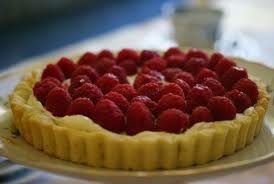 With summer here, it's time to think beyond ice creams and cream scones.  We bring you a smorgasbord of delectable summer party desserts, scrumptious enough to get your guests going for second servings. From mouth-watering bon bons to fruity sorbets, we bring you the top sumptuous party dessert ideas to drive your sweet tooth in frenzy.
Top 10 Summer Party Desserts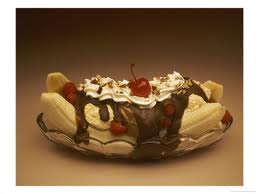 Banana splits topped with fudgy chocolate sauce and light, crunchy slivers of almond make this dessert the one to die for. To add some summery feel to it, try serving it with a dollop of vanilla ice cream.
2. Ice Cream Bon Bons
Ever tried eating your sugary sweet bon bons with caramel ice cream, layered with silky chocolate shell and topped with flaky sea salt? Not only do they taste absolutely delish, but also makes for a scrumptious addition to your party platter.
3. Caramelized Pineapple Sundaes with Coconut
Frozen yogurt topped with caramelized chunks of pineapple and slivers of fresh coconut or toasted, shredded coconut is a drool worthy bet if you wish to wow your guests. In case you aren't too fond of pineapples, you can always swap them with roundels of bananas and top it with shiso.
4. Lemon-Cherry Yogurt Parfait
Rich, creamy Greek yogurt mixed with lemon zest, juice, and cherry preserves separately and layered into a yummy parfait makes this dish so luscious. A yummy treat indeed.
The iconic party dessert can double up the joy of your celebrations. Double crust apple pie baked with apples, cinnamon, and ginger is likely to be a hit at all parties.
6. Apricot Blueberry Tart
This dessert is likely to win you raves at all parties. Fresh, light and totally scrumptious, this rich, flavorful tart is indeed a must try, especially if you have a sweet tooth.
7. Pecan Cheesecake Pie
If you find it difficult to choose between a cheesecake and pie, then why not combine both to make a delicious pecan cheesecake pie. This decadent dessert is both crusty and creamy, which makes it all the more delectable.
8. Fudge Pie with Bourbon Whipped Cream
Delicious chocolate pie topped with bourbon whipped cream makes for a sinful indulgence. Treat your guests to this delectable dessert and be sure, they won't be disappointed.
9. White Chocolate Panna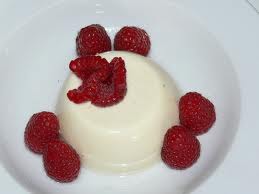 Gooey, white Italian custard served in long stemmed glasses not only makes for an elegant addition to the party food platter, but tastes equally good too.
10. Assorted Brownies
What celebration is complete without brownies? Present your guests an assorted variety of yummy brownies, baked to perfection and dusted with snowy, powdered sugar.
These summer party desserts may be totally decadent, but it gives your summer party its much-needed sugar rush.
Image Credits: ifood.tv, slimmerblog.co.uk, avenue26cafe.wordpress.com, girottifamily.typepad.com, theluxuryspot.com, ctnrzkh.blogspot.com
Summer Party Desserts