Summer BBQ Party Ideas

25 Aug 2011
A summer BBQ party is one of the perfect get togethers with family and friends. A BBQ party held during summer is the best celebration of the warm weather and the rich colors of the season. Having a summer BBQ party in your backyard requires minimal planning and budget. And, when the choice is a potluck BBQ, the party becomes all the more fun. This blog offers a complete view on how to plan a BBQ summer party….
The Comprehensive Summer BBQ Party Guide
Invitations
If you are having a small summer party, where your guests are the closest of your friends, you can just ring them and inform them. However, for a larger group, it is ideal to send out invitations. Choose a handmade invitation which can be sent out via mail. This, being the age of internet, you can choose to prepare online invitations according to your choice and there are numerous sites that offer you the flexibility of using free designs.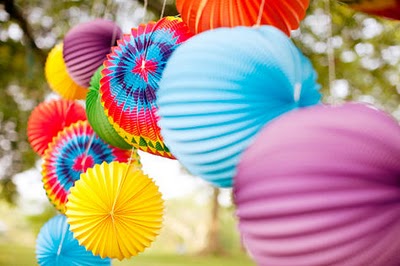 Decorations
In general, BBQ parties are casual events. So, people tend to overlook the decorations part. However, having some ultra cool ambience just adds to the fun of the moment, making the event a memorable one. You can choose some balloons having BBQ images on them, fairy lights, lanterns, picnic mats, a canopy or tent [if you are having an afternoon BBQ], or even patio tables and chairs.
BBQ Party Attire
There is no particular dressing code for a BBQ party. To make the event more interesting, you may ask your guests to bring in their aprons and cooking hat so that they can use them while adorning the role of a chef.  
Food & Drink
Start the BBQ just before the scheduled time so that the grill is ready by the time guests are in. Start the party with a light lemonade and few simple finger foods such as chocolate fondue, salsa with tortilla chips, crispy Mozzarella cheese sticks, bite-sized mini quesadillas etc.
You can then move on to the main course, which should be an assortment of seafood, meat, and vegetarian grilled dishes. BBQ chicken wings, grilled prawns, grilled shrimps, grilled summer vegetables, etc are few of the options. Cook the foods in such a way that they are spread though the party. Add different flavors to the BBQ foods by using a variety of marinades and sauces.
Keep the pitchers filled with iced water. Homemade lemonade, fruit juices, and sweetened iced tea are non-alcoholic options while if margaritas, mojitos, screwdriver etc make good pairing for the BBQ foods. Ice Cream Bar, Fruit And Yogurt Parfaits, Watermelon Cupcakes, Rhubarb Crunch, and assorted chilled milkshakes form excellent desserts.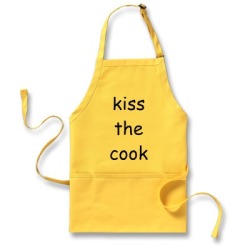 Entertainment
Just turn up the music to keep the people glued to the party. However, for those who really wish to pep up, you can include badminton, karaoke, disco, piñata, scrabbles, etc.
Gift Ideas
Don't send your guests back empty handed. Some gift options could be a chef's hat, a jar of homemade BBQ sauce, a 'Kiss the cook' apron, music CDs etc.
It is now time to plan and rock the summer BBQ party!
Image Credit: tamigrimmius.blogspot.com, inspirationforhome.blogspot.com, ifood.tv, bbwclaire.files.wordpress.com
Summer BBQ Party Ideas