Summer Cocktail Party Ideas

24 Aug 2011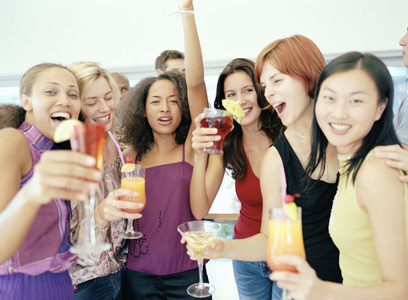 Throwing a summer cocktail party is a great way to bring your friends, co-workers or other associates together in a casual, laidback environment. There is no better way to socialize than summer party cocktails. Here are some summer cocktail party ideas that do not require much time, yet pep up the spirit of the celebrations…
A Complete Guide To Summer Cocktail Party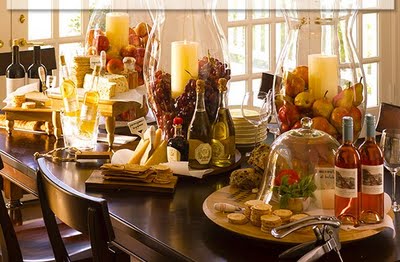 Arranging The Venue
The quintessential reason behind your throwing a cocktail party during summer is to get people mingling. So push your couches towards the wall, making more space for people to move around. For these who want to engage in private conversations can make themselves comfortable over the dining chairs arranged around folding tables.  Keep few blank pads, small ones, along with a couple of pens arranged strategically in the room for those who wish to exchange their telephone numbers.
Summer Party Attire
Set up a retro theme or a Hollywood theme and dress accordingly. The truth is that not everyone will prefer to dress up. So, go casual. While men can dress themselves in velvet jackets, pompadours, and ascots or even corduroys or the most casual jeans, women can choose laced frocks, with cocktail rings, gloves, wraps, and a flower to adorn their hair. Opt for softer colors to keep the serenity of the event. However, if you wish to make the cocktail summer party more colorful, choose bright, vibrant shades.
Activities For Cocktail Parties
While sparkling conversations are the highlight of cocktail parties, shake things a bit by including some interesting contests. There will be very few people who will not enjoy a wild night rich with drinks and songs. No wonder karaoke makes a good activity to pep up the summer party spirits. Make the event more fun and hilarious by making people sing their way to win the competition. Do not forget to give away some interesting cocktail gifts to the winners. Yet another way to boost the party spirits is to have the guests share some adult trivia. Just ask your guests to write down questions on a piece of paper. Mix in a bowl. Those who ever get a particular question should answer it and of course, the award goes to the best performer.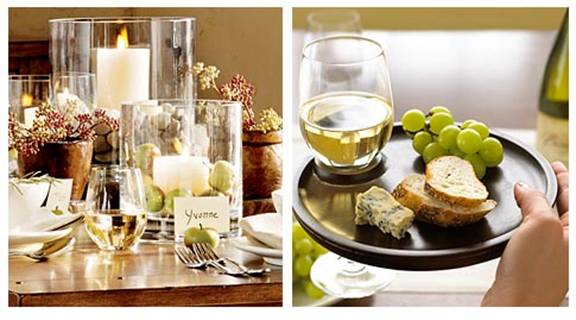 Summer Party Cocktails
Cocktails are the centerpieces of these ravishing and effervescent summer party ideas. Keep a wide assortment of vodkas, gins, whiskey, and other alcohols, plus a few mockatils, if any person prefers a non-alcoholic drink. The top 10 summer party cocktails that Ifood suggests include Danish Modern, Dry Martini, Cosmopolitan, Blood Mary, Margarita, Screwdriver, Jamaican Hammock, Mango Tango, Code Red, and Mojito.
Finger Foods For Summer Cocktail Parties
As for what to serve, think small and portable. Bite-sized nibbles such as spicy almonds, wasabi peas, or spicy peanuts to the common chips and pretzels make great finger foods for summer cocktail parties. Stuffed mushrooms, Crostini with olive tapenade topping, golden chicken nuggets, Guacamole and Yucca Crisps, etc are few of the finger foods you can try.
To make the summer cocktail party a classy, memorable occasion, keep it simple, delicious, fun, stylish, and economical to all!
Image Credit: funnfud.blogspot.com, moreonfashion.blog.com, hibeaultstablerecipes.blogspot.com, puertabella.blogspot.com
Summer Cocktail Party Ideas