Summer Dance Party Ideas: Invites, Decorations, Food, And More

18 Aug 2011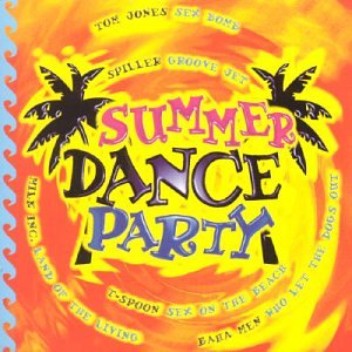 Shake your legs to those groovy tunes with a fabulous summer dance party at your place. Summer is a great time for social gatherings and dance parties. These summer dance parties are completely informal gatherings, where people forget themselves to the alluring tunes of house, trance, disco, or house. However, if you do not know how to plan one, read this blog, and you will be ready to host dance party even for a large crowd.
What Is Required For A Summer Dance Party
A good music system
Simple, yet elegant decorations
Cocktails, mocktails, fruit drinks
Plates and glasses
Napkins
How To Plan A Summer Dance Party
Invites: Send Invitations At The Earliest
It is quite possible that people plan for the summer holidays well ahead of time. In order to avoid the cancellations, invitations should be sent at the earliest.
Venue: Choose The Right Location
Even though it is advisable to have a dance party in one of the rooms within your house, being summer, you can even transform your backyard into a great dance party venue. A local community center, a nearby park, or school gyms are also ideal locations.
Decor: Choose Simple, Yet Elegant Decorations
Keep it simple. Choose a mixture of pastel and bright shades. Balloons, steamers, multi-hued lights, decorative party crowns, flowers, or anything which you feel will add to the elegance of the party can be used as decorations. If you are planning a themed summer dance party, then choose the decorations in sync with the theme.
Food And More: Keep A Wide Assortment Of Foods & Drinks
Finger foods and drinks form the life and zeal of a dance party. Keep a good collection of vegetarian and non-vegetarian finger foods. Bite-sized chicken nuggets, sliced spring rolls, crackers, tacos, nachos, few dips, chips etc, form good choices. You can also keep some freshly sliced veggies and fruits, honey oat cookies, hermits, sliced honey cakes, chocolate-dipped strawberries etc for sweet treats. Right from water to chilled beer, cocktails to fresh fruit and fizzy drinks, you have to keep all the drinks handy. Keep everything handy along with plates, tissues, napkins, and glasses.
Entertainment: Choose A Blend Of Music
Make a playlist for the dance party to avoid sticking to the same genre of music. Choose from the best from the timeless tracks of the 70s, 80s, 90s and so on. The cue is to keep the people hooked to the party without getting bored. It is advisable to rent a DJ or a live music band to play the music, in case you are not able to finalize the assorted music by yourself. Start playing the music even before people start pouring to create the ambience.
The stage is now set for the show. Enliven your holidays with a summer dance party and have a blast!
Image Credit: timelesstracks.com, ifood.tv
Summer Dance Party Ideas: Invites, Decorations, Food, And More