Traditional Rosh Hashanah Foods
Rosh Hashanah represents a new beginning and that extends to the traditional Rosh Hashanah foods as well. If you want to know more about various Rosh Hashanah traditional foods, their meanings, and various ways to incorporate them into your New Year celebration, read on:
There are five different categories of traditional Rosh Hashanah foods, which are thought to bring luck and prosperity to the Jewish during this festival season – honey, Challah, honey cakes, new fruits, and fish.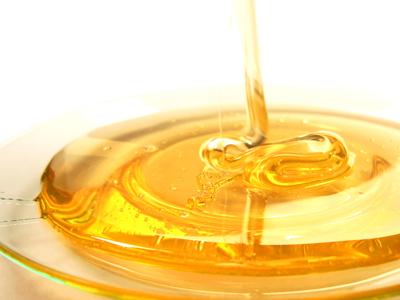 Honey is one of the main ingredients of Jewish food. During the first night of Rosh Hashanah, apple slices are also slowly dipped into the honey and a prayer is said, requesting God for a very sweet year ahead. These are then served to children as a part of the customs, at homes or even in religious schools.
The round Challah loaves symbolize the year coming to a full circle. The spiral shaped loaves of this bread are dipped in honey and served with raisins, as the symbolism for a sweeter future.
Honey cakes are prepared in Jewish homes to welcome the New Year in a sweet way. An authentic Jewish food, this symbolizes the sweetness and prosperity the forthcoming year is going to bring.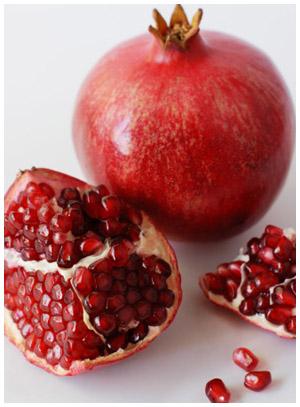 New fruits are eaten on the second night of these celebrations to thank God for keeping everyone alive and bringing them into this new season of happiness. Pomegranate is the most commonly eaten as the new fruit of the season.
Fish, as a symbol of fertility (among other things), is also a featured food on Rosh Hashanah.
Top 5 Traditional Rosh Hashannah Recipes
Rabbis considered it meritorious to eat fish on the Sabbath and Jews became accustomed to eating fish at all the festive meals. Serving Gefilte fish is a modern way to honor this tradition. Try serving small slices of several types of Gefilte with crackers as hors d'oeuvres before the dinner.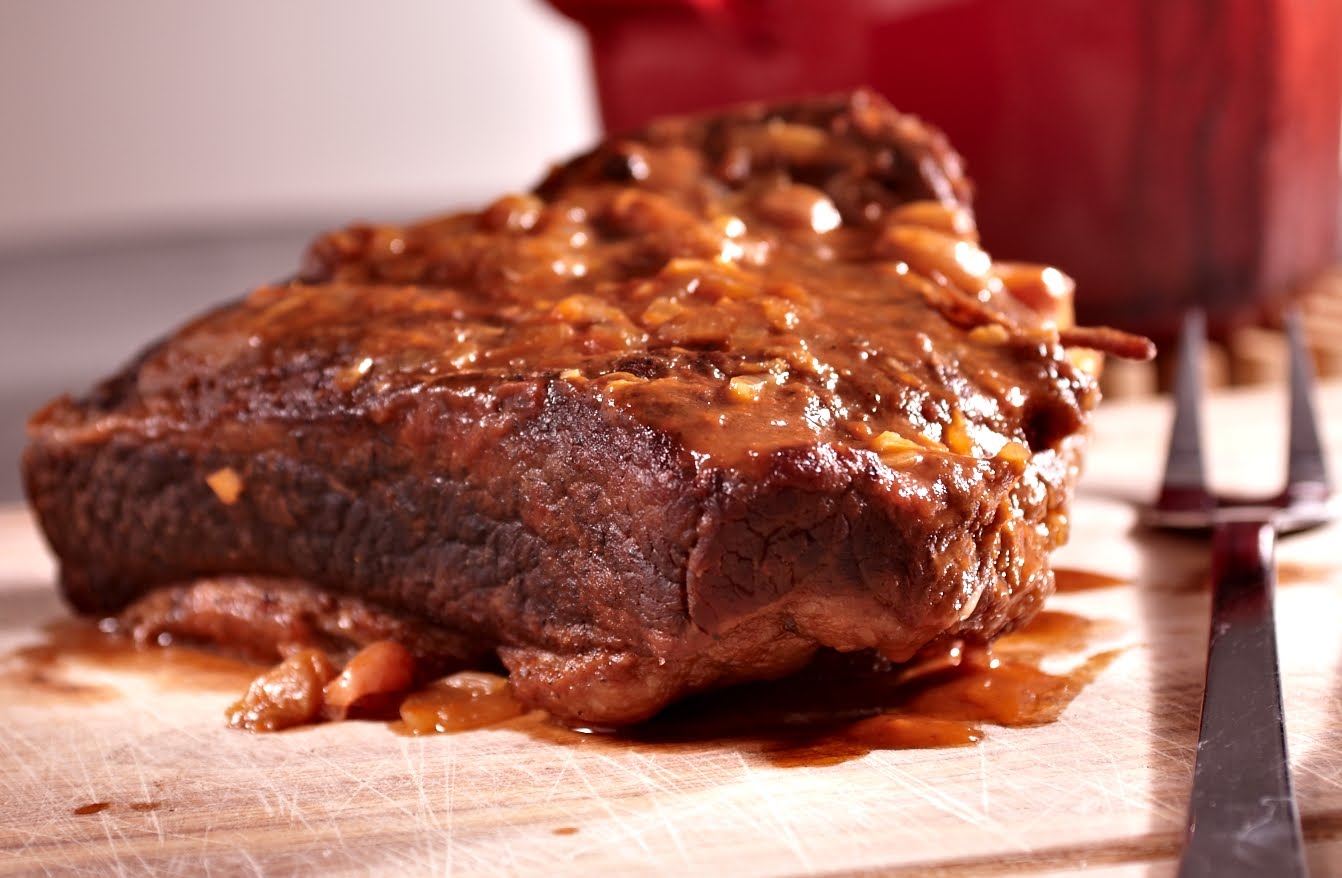 Brisket, when correctly cooked and cut, is festive, fragrant, flavorful, and fork-tender. Need we say more?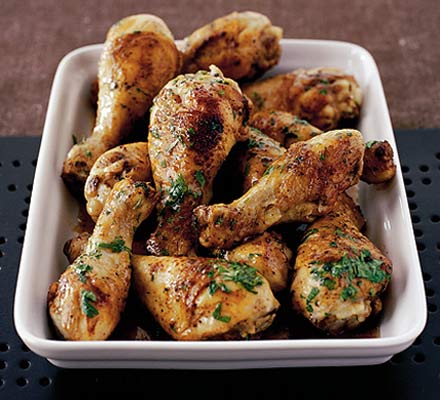 This dish, combining the kick of garlic and the sweet taste of honey, makes it fitting for a Rosh Hashanah meal. Serve it with rice, topped with extra sauce, with a green salad or a side dish on the side.
Serve this fresh and light Pomegranate Apple Salad. It complements the holiday spirit using the two fruits, which are believed to be blessed.
Honey cake is a Rosh Hashanah tradition. This sweet honey cake is made using a variety of spices which includes allspice, cloves, and cinnamon.
While the influences of world cuisines is now widely being embraced by the Jews, the traditional Rosh Hashanah foods are still relished by the people with utmost reverence. So, include these in your celebrations for a more blissful year ahead!
Image Credit:  offthebroiler, youmakeityoueatit, barbhogan, thisurbankitchen, ifood
Traditional Rosh Hashanah Foods