Holiday Finger Foods

3 Jun 2011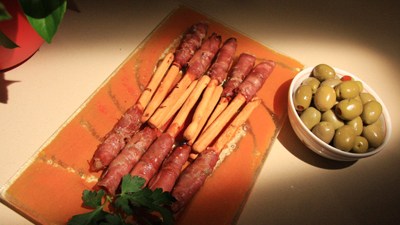 Holiday finger foods are great time pass. It should not add more a few inches on your waist holiday finger foods are to be planned with great health consciousness because there is every chance that unlimited snacking may add extra pound and will make you de –figured. Have a look here and get to know how you will plan holiday finger foods without compromising red bell alarm of fats and calories.
Italian sausage calzone is hot favorite finger foods across the world.  Pizza crust, spinach and sausage form a wonderful savory dish and is great fun to serve this edible excitement on the plate. It is easy to prepare and can be made for quite a number of people without much preparation.
Almond curry spread is a quick fix finger food with great taste; this out of the ordinary spread is served with thick apple slice, carrot sticks, cocktail bread, carrot sticks; curry chutney and veggie palate makes heavenly delicious and extremely health friendly too.
Tomato appetizer is a common finger food for party. However try this new swirling one; make a spread by blending together combine the cheese, mayonnaise, almonds, bacon, onion and salt and use it on the bakes slices of bread.  In case if you have preference, you can use baguette instead of brown bread.
Sandwiches are all time favorite food menu for holiday finger food options. You can make sandwiches with different tastes and breads. Chicken sandwich, turkey sandwiches, bacon sandwiches, cheese sandwiches are some of the hot items in party menu however u can more feather in sandwich crown.
You can add rustic tart which is a small pastry, and comes with fruit filling. An extremely delicious one, will make your gusts really entertained.
Pumpkin seeds are good examples of finger foods in any party. Add some sauce and salt on it and it will be consumed by all your guests with great smiling face.
Now planning for holiday finger foods is no more a pain for you; how must know how to taste them with sauce and rye etc.
Image credit: Ifood.tv 
Holiday Finger Foods