Wedding Shower Finger Foods

3 Jun 2011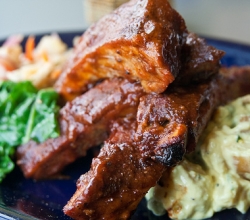 Wedding shower finger foods have a special charm exactly like this merrymaking ceremony. Finger foods for wedding shower ceremony should be tasty, light, healthy, absolutely low calorie ideally so that none of the bride or bride maids and other special guests may have any healthy disorder during the special wedding date. Some of the requisite features of wedding shower finger foods is they should be lighter in tone, tasty, and easy-to serve, and easy to digest. Let's take a look into the possible finger food menu which can fit the bill of a wedding shower party and will keep the guests and host both happy at the outcome.
Wedding Shower Finger Foods
Sandwiches
Perhaps sandwiches are one of the best food options for wedding shower finger food list as it is easy to serve, easy to pick, low calorie and never gets oily or messy which allows guests to continue their fun activities and merrymaking while enjoying the savory platter. You have lots of sandwich options with you that the options can make you wild; some of the popular options are chicken sandwich, veg sandwich for the supply of leads of antioxidants, turkey sandwich, cheese sandwich, crab sandwiches etc. However, to add health on the priority list add 2-3 variants in bread like whole bread, rye bread or white bread varieties and allow your guest to chose their bait on their own. 
Egg Devil
After sandwich if a party planner is happy with another finger food type, it is egg devil. Egg devils is nutritious, easy to eat, easy to serve and wonderfully tasty item which is universally favorite dish for kids and adults both. With savory mayonnaise seasoning and sprinkling of black pepper and pieces of pimento, egg devil can rock in every party menu so as hot finger foods for wedding shower parties as well.
Cakes
Cakes are ritual foods for wedding ceremony and following the trend mini cupcakes should be never missed in weeding shower part because it is like a mini rehearses of the wedding celebration. Mini cupcakes can add savory taste and sweetness in the party fun. Make the cupcakes with sugar substitute and add nuts and raisins for natural sweetness. The item will be delicious and at the same time will take care for everybody's help as well.
Do not forget drinks in wedding shower party. Besides arrangement of adequate amount of mineral water you can add fruit juices and mocktails. Unsweetened fruit juice in tetra pack is a wonderful handy item to serve for which will keep the guests hydrated and will add special taste in the already served weeding shower finger foods menu.
Now when you will plan for any wedding shower finger foods list you will hardly get confused; for more finger food recipe you can visit ifood.tv recipe section.
 Image credit: ifood.tv
Wedding Shower Finger Foods