Birthday Lunch Ideas
2 Jun 2011
Transform a simple birthday lunch party into an elegant affair with these exclusive ifood birthday lunch ideas. These idea for birthday lunch are easy to make, but have a royal taste. So try these birthday lunch ideas and know their mesmerizing effects on the palates of your guests.
Zesty Ideas For Birthday Lunch
Mini Thai Crab Cakes With Spicy Avocado Salsa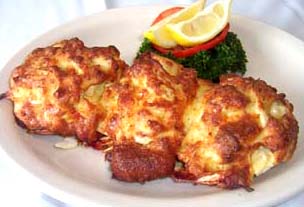 Let the delicious mini crab cakes from Thai cuisine, served with savory avocado salsa, give a spicy, hot start to the birthday lunch party.
An Italian appetizer adored by food buffs, this alluring dish is a perfect start for an occasion.
The choicest dish of the birthday brunch ideas, the delectable blend of Burgundy with spices like parsley and onion powder makes its simply awesome. Parmesan cheese renders the richness and creaminess to this mouthwatering dish.

This delectable main course from Chinese cuisine is a true treat for the Chinese food and seafood lovers. The blend of shrimp, squid and fish fillet with vegetables and oyster sauce renders a mesmerizing aroma to this dish.
A very humble and simple side dish, the richness comes due to the presence of margarine and unsalted butter, while pepper gives it a slight savory touch.
Caramelized Onions With Dried Tomatoes 
A rich side dish from the Italian cookery, this baked dish is a delectable blend of sun dried tomatoes and caramelized onions spiced with rosemary and sage.
Yet another delicious item from the Italian menu, the name of this dish itself indicates why it is unavoidable from the birthday lunch ideas. Serve with spicy garlic sauce.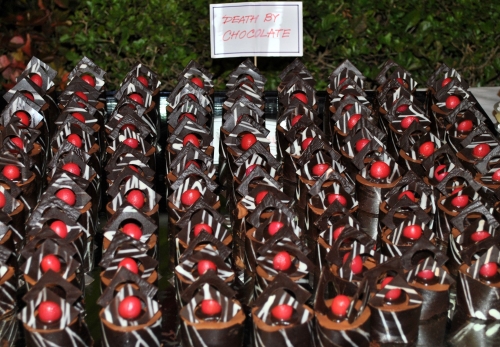 Words fall short to describe this gorgeous dish that serves as the idyllic dessert for a marvelous occasion.
The delectable blend of almond paste, raspberry jam and light brown sugar turns this simple snack into a royal dessert choice, deem to fit any elegant occasion.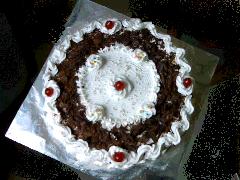 No birthday party is complete without birthday cake. And this luscious black forest cake is an irresistible choice.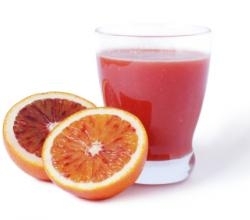 Those who wouldn't prefer to have desserts can choose the fresh juice to wind up the birthday lunch.
Make the birthday celebration an eventful one with these wonderful birthday lunch ideas.
Image Credit: ifood.tv
Birthday Lunch Ideas