Wedding Breakfast Ideas
31 May 2011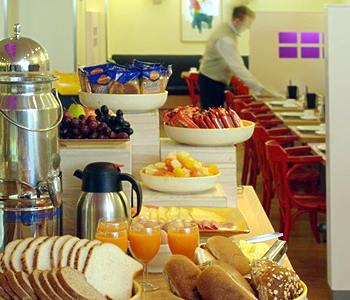 Since the actual meal for a wedding will be close to noon, it will be nice if you come up with some good wedding breakfast ideas. Your guests will be more than happy if they don't have to prepare breakfasts at their homes. These are few ideas for wedding breakfast that you can try your hand at. Since the wedding lunch will be a grand affair, you can keep your wedding breakfast ideas simple and humble. Read on to know more….
Some Classy Ideas For Wedding Breakfast
Roast Plum Tomato Soup With Fresh Basil
A very simple, yet delectable starter, this soup is a classic appetizer worth trying as part of wedding breakfast ideas. Spiced with freshly ground black pepper powder and oregano and fresh basil, this is the ideal way to start the D-day. Along with being light, it is a healthy choice also.
Crispy Oven-Baked Parmesan Chicken Breast 
Flavored with cheese and parsley, these oven-baked chicken breasts offer crunchiness to the wedding breakfast. Serve these crispy breasts beside risotto with bacon.  
Breakfast Potatoes
The breakfast potatoes are ideal delicious and wholesome wedding breakfast ideas. The garlic, cheese, pepper and salt seasonings make these sliced potatoes incredibly tasty. Serve with a choice of grilled onions or bell peppers.
Basket Of Assorted Muffins
Muffins can be enjoyed at any time. Prepare a basket with a wide assortment of mini muffins, including whole wheat, banana nut, oatmeal and blueberry.
Mini Bagels
These delicious mini ideas for wedding breakfast can be served beside salmon, capers, sliced red onions and even cream cheese.
Fruits are inevitable ingredients of all the breakfast menus. Prepare an assortment of Kiwi, watermelon chunks, fresh pineapple, strawberries, cantaloupe and orange slices. Serve with lemon yogurt.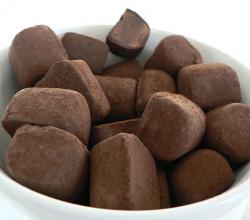 Chocolate Truffle
A menu remains incomplete without a dessert. Keep it simple with a good collection of no-bake chocolate truffles. The walnuts and crushed wafer cookies in these truffles make them crunchy.
Always include coffee while planning a wedding breakfast menu. You can prepare black coffee, while keeping milk and sugar cubes handy. Having cocoa powder within the reach is also ideal.
Keep a wide spread of jams and jellies along with few fresh juice options. Wow your guests with these amazing wedding breakfast ideas!
Image Credit; siderasfamily.blogspot.com, therecklesschef.wordpress.com, soyouwanttobeabanquetmanager.blogspot.com, ifood.tv
Wedding Breakfast Ideas