What's in the menu for the Royal Wedding?

13 Apr 2011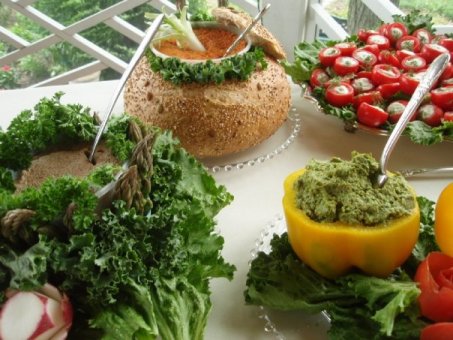 While the preparations for the royal wedding of Prince William and Kate Middleton are on, the kitchen of the palace also seems to be buzzing with so many activities. The menu for the wedding is kept under wraps till now and people across the world are oh so inquisitive to know about the same.
From lamb with the dip to smoked ham to rich and creamy puddings; the feast will be marvelous and in a typical British style for sure. As Mark Flanagan, chief chef for Queen Elizabeth II, recently reported "We wouldn't really go into any of the specifics for the big day but we always concentrate on showing off the best of British produce - so your bets are safe on that,"
"I think they'll have as the first course some sort of salad with a terrine," opined Darren McGrady who is better known as "The Royal Chef" and was also the chef to Princess Diana, Prince William and Prince Harry until 1997.
The feast will include 300 guests who will have the meal on 29th April after Prince William and Kate Middleton are married.
McGrady also speculates that Gaelic steaks or the organic lamb from Prince's Charles farm will be served for entrees.
For dessert, the chef gambles a banana flan which is a crème patisserie filled with sliced banana and apricot jelly. The chef also states that the reason of his speculation is the inclination of Prince William towards this banana dessert. He also reported about Prince that "Whenever he came over at weekends, he would ask for banana flan. The queen likes it, and he still does."
The wedding cake as the world knows is being made by Fiona Cairns and will have 16 flowers signifying happiness, tenderness, marriage and many other qualities. The royal wedding cake is being made under the supervision of the bride Kate Middleton.
Another cake that is made as per the choice of Prince William is the chocolate cake which will be made by using famous McVitie's "tea biscuits".
The menu for this gala feast will include Hugot & Clement truffle champagne, quail eggs with salt and celery, beet blini and croquet-monsieur, added the royal chef who is also the author of a cook book "Eating Royally".
The deputy master of the Royal Household also added his words by saying "We start planning generally for events as far out as six months".
The D-Day will soon be here and we wish the all the people in charge of the arrangements of this Royal Wedding all the best for their endeavors.
Image credit- ifood.tv 
What's In The Menu For The Royal Wedding?