Gourmet Easter Candy

13 Apr 2011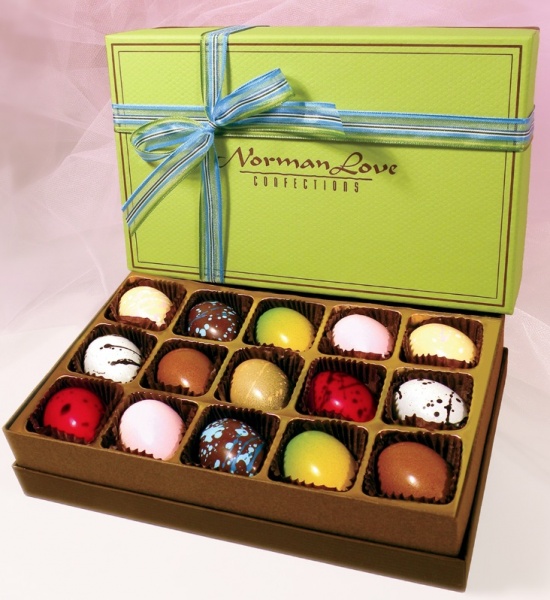 Come Easter and it is the time for goodies and food gifts. Your Gourmet Easter Candy basket can have so many things like chocolates, biscuits, cookies, Easter eggs and Easter chicks. Don't forget to add an Easter bunny with the goodies.  Looks like it is a time to pamper your sweet tooth!  For many Easter is the sweet holiday, so, it should be obvious by now.
Top ten Gourmet Easter Candy basket ideas can be:
1. We all know Easter bunny is so important. You can gift a basket of marshmallow peeps, candies, Easter eggs, chocolates and cookies with a chocolate edible bunny.  Make your basket with look good and traditional too.
2. Make a basket with sugar free candies, chocolates and cookies for your special ones, who don't want to eat too much of sugar and calories.  Keep a toy bunny for them.
3. If you know someone who is found of nuts prepare a basket filled with nut candies, or chocolates with nuts.
4. You can also make a nice bunny shaped cake with decorated with marshmallow chicks, cookies and colourful Easter eggs. 
5. Keep a basket with assortment candies. Let this basket have an Easter candy mix of chocolates, candies, peeps, cakes, eggs, sugar free and nutty candies too.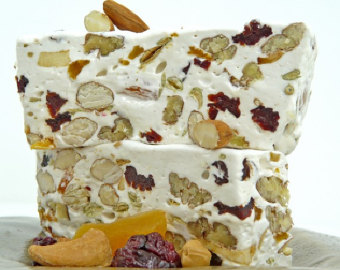 6. Easter candy mix- this basket crispy chocolate eggs, colourful chicks and jelly beans.
7. Make an Easter candy pack with jelly beans, fruit parfaits and almond Roca and gift this variety basket to add fun to the Easter mood.
8. One interesting idea could be to decorate the basket like a nest with chocolate candies shaped with eggs.
9. Shape your chocolate candies like fruits and vegetables and make the basket a fruit and vegetable basket.
10. You can also shape your chocolate candy like nest with an egg and have few such nests in the basket. Here you can have the liberty of making sugar free and nut free or with nuts.
Enjoy these Gourmet Easter candy ideas and make special Easter food and  gift this year. Run your imagination and make as many kinds of  baskets and gifts you can this year. It spring and Easter!!!
Image credits: chocolatenerd, etsy
Gourmet Easter Candy