San Antonio Easter Brunch

7 Apr 2011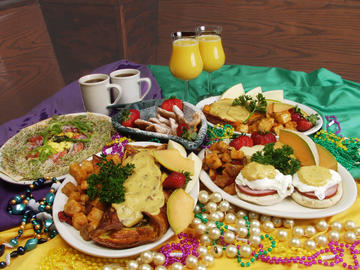 Easter is a time when you get together with your family and you can't make it better than at San Antonio Easter Brunch. This is the time you wish to be with your family and friends to celebrate rebirth of Jesus Christ. 
If you wish to plan a brunch for this Easter, San Antonio Easter Brunch guide can help you with the menu styles, prices, locations, contact number and events for you.  Easter Brunch San Antonio is kind of a tradition now. To select the best Easter Brunch San Antonio location, remember the mood and menu you want to set in.  You can choose from:
Formal setting:  If you plan eat on a formal set table then some of the brunch options. Informal Buffet: Choose this style of eating if you want to have fun and eat too. Picnic style: If you wish to enjoy your San Antonio Easter Brunch in open and get a feeling of picnic alongside. Once you have decided on the mood you want set in, decide on the location.
The  best Easter Brunch San Antonio locations can be:
Menger Hotel: This  hotel was built in 1859 beside the Alamo and Rivercenter Mall. Menger Hotel's Colonial room serves omelettes, waffles, chicken, pastas, appetizers, salads and desserts. The Colonial room has received critical appreciation. Menger Hotel 204 Alamo Plaza San Antonio TX 78205 210-223-4361, mengerhotel.com
Hotel Contessa: To enjoy Easter Brunch, you should try Las Ramblas of Hotel Contessa. The specialty of Las Ramblas is its Spanish cuisine. The restaurant combines Spanish cuisine with regional American classic meal and promises a San Antonio flavour to your food.  Hotel Contessa 306 W. Market St. San Antonio TX 78205 210-229-9222 thehotelcontessa.com
Hotel Omni: This hotel restaurant Las Canarias has received the best critic award for its food. Omni La Mansion del Rio 112 College St. San Antonio TX 78205 210-518-1000 omnihotels.com
Biga on the Banks : This restaurant is set on a contemporary style. The menu is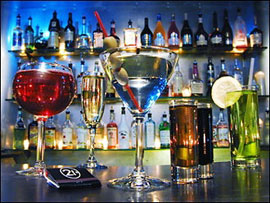 influenced and inspired with the Asian and Latino cuisines.  The wines here are priced reasonably to impress everybody. Biga on the Banks, 203 S. St. Mary's St. (Market St.)  San Antonio, TX 78205,210-225-0722.
Brasserie Pavil : This place serves French and Continental menu in the restaurant. If you are fond of French cuisine, then this is the place for you. Brasserie Pavil, 1818 N. Loop 1604 W., Ste. 101 (Huebner Rd.) San Antonio, TX 78248, 210-479-5000.
Cappy's: Cappy's is a place where you should go if you enjoy contemporary and international cuisines on the menu. It offers an atmosphere of artsy-trendy and casualness. Cappy's 5011 Broadway Ave. (Mary D. Ave.),  San Antonio, TX 78209, 210-828-966.
Coco Chocolate Lounge & Bistro : This place is for all the chocolate lovers. Anything you order will have chocolate in some or other form. You will enjoy various dishes with hint of chocolate in this place. Coco Chocolate Lounge & Bistro, 18402 Hwy. 281 N. (Loop 1604 E.), San Antonio, TX 78259, 210-491-4480. 
Francesca's at Sunset: Francesca has more of South Texas inspired food on its menu. All the food has a regional flavour. Francesca's at Sunset, The Westin La Cantera Resort, 16441 La Cantera Pkwy.  San Antonio, TX 78256, 210-558-6500.
Enjoy your San Antonio Easter Brunch with near and dear ones at any of  these places. 
San Antonio Easter Brunch