Easter Snacks For Preschoolers
5 Apr 2011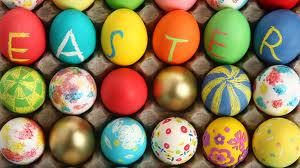 Easter snacks are delightful, especially for kids who eat them at school or at home. You would often remember the days when your little one comes back home from school loaded with little Easter crafts and candies. The joyous look on his face as he pulls them out of his Easter goody bag brings on a smile to your face as well. Here are a few Easter snacks for pre-schoolers that are delightful and will send them into a tizzy.
1. Kellogg's Rice Krispies Easter Egg - This is a fun Easter snack that you can make with Kellogg's rice krispies.
2. Easter bunny cup cake – Bunny-shaped cakes or cupcakes look amazing and taste divine to young ones. Use marshmallow bits for ears, noses or mouth and watch your child gobble up them up.
3. Carrot Cake – This is a sugar-free recipe, which will keep your child's sugar intake under control amidst all the Easter goodies.
4. Homemade Potato Bird's Nests – Potatoes are every kid's favorite snack ingredients and when you present them in the form of these interesting bird's nests, your kid will not wait to eat them up.
5. Hot cross buns - This recipe makes the traditional Easter snack fruity but you can make it savory by adding green veggies and spices, depending upon how your child likes it.
6. Marshmallow Treats – Make little bunnies out of rice Krispies or buy them readymade from the supermarket. Then use marshmallows, butter and rice cereal to decorate the bunnies.
Happy Easter!
Image Credit: sanluiobispocounty
Easter Snacks For Preschoolers