Fondant Easter Cakes Ideas
5 Apr 2011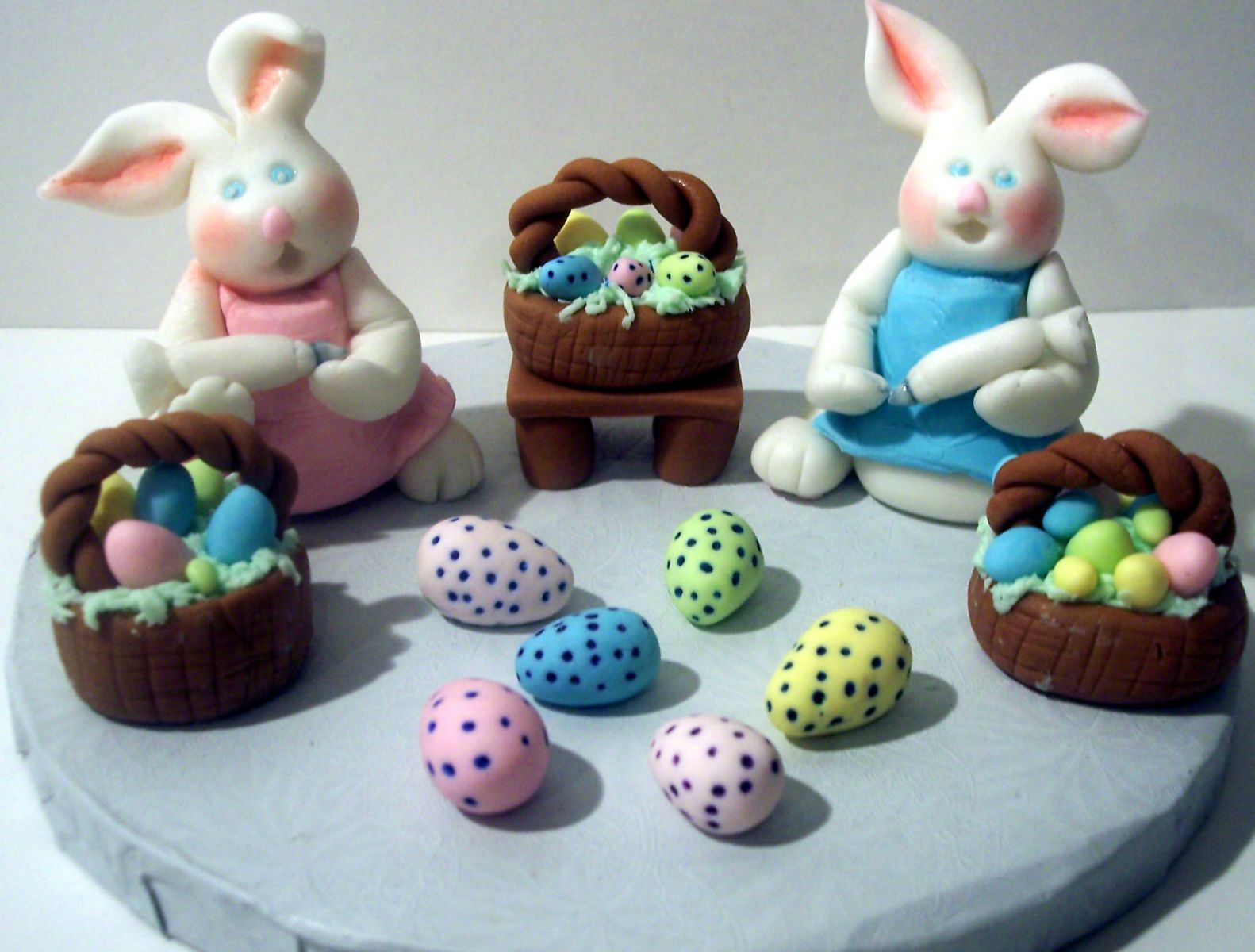 Easter is synonymous not just with eggs but with Easter cakes as well. It is that time of the year which children celebrate with much enthusiasm, not the least because of the egg hunt but also due to the lovely fondant Easter cakes, which are fun to make and can be made in assorted shapes and sizes.
Fondant Easter Cakes
The fondant treatment makes Easter cakes attractive and fun to play with. You could let your imagination run wild and create those Easter bunnies, eggs, baskets and flowers. You could also make cupcakes with frosting or fondant or marzipan (almond paste dough molds like modeling clay). Chocolates and almonds are staples of Easter treats. Here are a couple of eggs you could try out with fondant.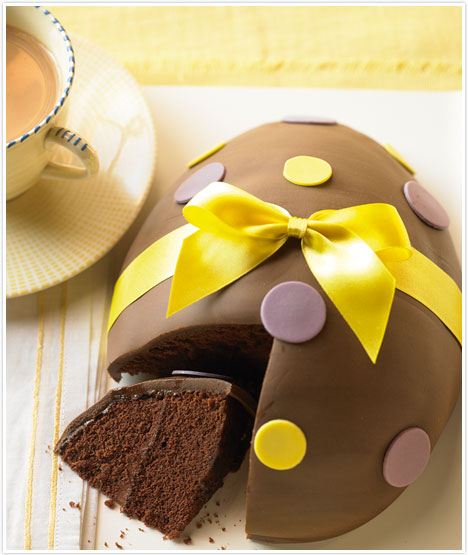 You could make a regular cake in an egg-shaped mold. Once the cake is baked, roll out the fondant and spread it over the cake. You could add the color of your choice. For a chocolate Easter Egg Cake use a dark brown color with a glazed look. Trim the edges and add decorations to the chocolate cake egg if you wish. Keep it on the center of the table and you will find a delighted bunch of kids around it soon.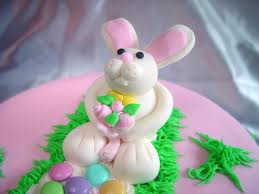 Bake a cake in a bunny mold. Roll out a bluish-purple colored fondant or whatever color you want to give to your bunny cake. You can even use a variety of colored fondants. Decorate the cake using gems, candies and fondant flowers and your bunny cake is all set to go onto the table and capture everyone's imagination.
Happy Easter!
Other Articles You May Like To Read:
1. Top 10 Traditional Easter Breads
3. Peeps Gets Creative For Easter
Image Credit: thesugarlane, marabous, pastrychef2008
Fondant Easter Cakes Ideas