Easter Sunday Buffet
4 Apr 2011
Easter Sunday Buffet ought to be special, as an ode to your closest friends and family, who have made this holiday a delightful and special one for you. However, you have to be careful enough to keep the distinct and different tastes the guests would prefer because you don't relish Easter food everyday.
Keep Your Guest Entertained With A Perfect Easter Buffet    
Easter is a time of rejoicing and the platter should be entertaining and enticing to the guest. Plan well in advance how to add spice to the special Easter Sunday Buffet. You can opt to keep the platter a mix of both traditional and creative. When it comes to a big fat buffet, you can easily run out of ideas as to what to include and what not to make the platter interesting.
Appetizer
The appetizer can range from varied salads and soups like Papaya Soup, Potato Soup, Lamb Soup, carrot soup, Shrimp Toast, Deviled Eggs or Salad With Spinach.
Main Course
Guest would be preferably looking out for Main course, thus adding a responsibility to serve obvious choices and multiple different ones as well. Cheddar Ham Casserole, Leg of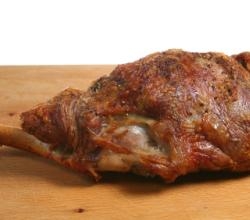 Lamb coupled with mint sauce, Ginger Salmon, Chicken Roast, Pork Pie, Chili Excellente, and Jack Daniels can just pep up the party. Easter Sunday Buffet lays on the importance of Main course, so try to be as imaginative as possible!
Desserts
Desserts finishes off the menu and are looked upon to be the finishing touch to the food. Delicious dessert assortments like Easter nests, Cheese Dessert, Cherry Easter Egg, Easter Cheese Cake, Easter Baba, Italian Easter Pie, Easter sweets,  Chocolate Drizzle Easter Cake and champagne Limoncello cocktails can make the Easter food a happy one for everyone.    
Arrange A Great Looking Buffet Table  
Presentation is the key when it comes to decorating the Easter table. Keep handy your best serving dishes and pieces which would add to the feeling of the food and make everything look decorated and delicious. Keep serving spoons and forks in large number. Stainless steel cutlery pieces can go a long way to impress people and are unbreakable too. Keep the food reachable by organizing them at various heights to make it easy for the people to reach out to them. Try to keep the food served on food warming server so that the dishes that are fried or topped with cheese are kept warm and don't go unnoticed for being cold and dull. Likewise,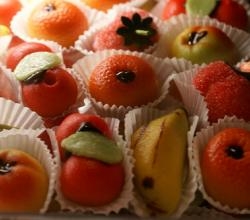 cupcake stand would do justice in serving cupcakes and making them easy to reach out to.
The warmth you would put in your Easter Sunday Buffet can go a long way to show your efforts and delight the guest. They will be left raving about your Easter food till next year when you will be already planning to surprise them better.
Image credit: ifood.tv, ifood.tv, ifood.tv
Easter Sunday Buffet