Buy Easter Chocolate
4 Apr 2011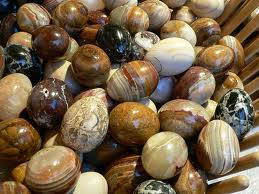 If you are in charge to buy Easter chocolate for your family, there are a few considerations you ought to make ranging from budget to preferences. Buying Easter chocolates can often lead to overindulgence, suffice to say buying chocolates itself can lead to overindulgence. Who doesn't like chocolates anyway unless you are allergic to it, in which case you have no other option!
Here are a few tips to buy Easter chocolate:
Skip the regular favorites. It would be considerate of you to keep everybody's preferences in mind while buying Easter chocolate. But skipping regular favorites and picking up oddball but irresistible choices can surprise the receiver pleasantly. Among the regulars, do not forget to pick chocolate bunny rabbits. They will stand out in your basket of other chocolate products and make your Easter livelier.
Select from a range of gourmet bunnies namely Mr. Goodtimes Easter bunny from Lake Champlain Chocolates, Exotic Rabbits from Vosges Chocolates, Robert L. Strohecker Assorted Rabbit from Harbor Sweets, Mr. Chocolate's Easter Bunny from Jacques Torres Chocolate and Giant Chocolate Rabbit from Conrad's Confectionery.
Surprise your vegan friend or family member by buying them a basket of Allison's Gourmet Vegan Truffle and Caramel Eggs. They have an assortment of their Easter eggs and you can order these products online as well. These products are organic.
Tired of shopping for Easter goodies and chocolates? Run an internet search. There are a million sites offering gourmet chocolates and other irresistible Easter products online. However, before you trust a product and ordering them go to forums and read up about the product range and other stuff like the site's delivery credentials and the product's worth.
If you have a family member who is weight conscious and wants to celebrate Easter without gaining further weight, pick small varieties of chocolate eggs for them. This way, their calorie intake will be lesser. You could also opt for healthy alternatives that do not include chocolate necessarily.
All in all, Happy Easter and chocolate shopping.
Image Credit: wallcoo.net
Buy Easter Chocolate