Sunday Easter Brunch
1 Apr 2011
Easter Sunday brunch is a popular activity along with friends and family.  It is basically a mid-day feast. Easter food is special since the winter just elapsed and lent just got over, so savoring good food during Easter became a primary means of celebration. 
Easter Brunch menus
Thee are the traditional brunch ideas and the unconventional ones. You can choose whatever it is that appeals to the family.
Main Course:
Egg Benedict with Canadian bacon and spinach
Home Fries
Muffins
Baked French toast casserole with maple syrup
Hash browns
Maple glazed ham steak
Pecan waffles with strawberry or banana syrup
Scrambled egg with avocado
Croissants with butter
Herb roasted potatoes
Grilled pineapples
Grilled salmon with sauce
Sliced ham with cranberry sauce and jalapeno chutney
Lamb with herb and bread crumb crust
Garlic or cheese bread
Sweet corn and crusted salmon
Spanish onion and brie cheese soup
Grilled sausage, baked ham and home fries
Whole grain bread and rolls
Drinks:
Champagne lemonade
Bloody Mary
Cappuchino
Iced coffee
Smoothie
Wine
Sorbet
Dessert: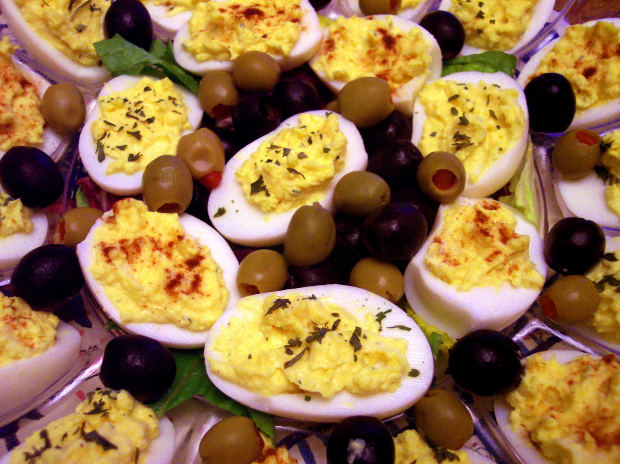 Muffins
Brulee
Pudding
Cakes
Banana bread
Cinnamon rolls
Custard tarts
Simnel cake
Mocha cake
Cheese cake
Crescent rolls
You could mix and match these Easter brunch ideas and come up with a lovely spread to celebrate with friends and family on this joyous occasion.
Image Credit: underthebutton.com, MorgueFile.com-1, MorgueFile.com-2
Sunday Easter Brunch