Ideas For Decorating Easter Cookies
31 Mar 2011
Ideas For Decorating Easter Cookies may not come immediately to you as you stand staring
blankly at the baked cookies. Easter is a special time and you can do a great job coming up with exciting Easter cookie decorating ideas. Find below few handy tips and ideas for decorating Easter cookies, to make your cookies look innovative and interesting.
Cookies That Looks Great & Tastes Great!
It's not just enough to bake delightful looking cookies in shapes of bunnies, rabbits, lambs, eggs and chicks, you also need to decorate the cookies to make it look striking. It's very simple and makes cookies look great.
1. Try out Easter Bunny Cookies Cutter Cake recipe, a gorgeous looking dessert. Rich with sweetness of sugar and milk and flavored with vanilla, it looks just lovely as a centerpiece among Easter desserts.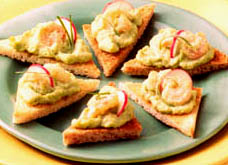 2. Mighty delightful looking are Easter Bonnets. These Easter biscuits are topped with marshmallows and decorated with icing colors and ribbons. This simple recipe can be perfected in no time by you and can be a surprise for your Easter guests.
3. Sugar cookies are an all time favorite and Easter is no different. To decorate a sugar cookie can be a fun filled idea. You can drop dots of food color with a straw and make it stand apart.
4. Decorative Cookie Icing is a great recipe to present the cookie cutely to your guest. It just takes very few minutes to prepare but can go a long way in creating impression.
Make Your Cookies Come Alive With Great Decorating Ideas
1. Use tooth pick to spread melted chocolate on a cookie. Melt chocolate pieces in a double boiler and with a spoon spread mixture on the cookie. With a toothpick, curl in chocolate and create starry designs. Melted chocolate can be used innovatively to decorate cookies. Make your cookies look extra special with chocolate topping.
2.  You don't have to burn your pocket buying decorative sugar. You can prepare it yourself and use it to design your cookies the way you want. Add color and zeal to your Easter celebration with multiple hues and color. Dress up cookies with decorative sugar.
3. Your cookies and desserts can be yummy instantly with Decorator Icing, making the cookies look pretty and gorgeous. Decorator icing can be an alternative of plain icing and make the cookies stand apart.
Start collecting a range of food colors, colored frosting, candies, sprinkles, accessories, and marshmallows to weave creative ideas for decorating Easter cookies. There is no dearth of astonishing Easter cookie decorating ideas, but presenting them well to your guest is the key. All of our Easter cookie decorating ideas can actually make your cookies a hit among your guests.
Ideas For Decorating Easter Cookies