Easter Cookie Ideas

31 Mar 2011
Easter cookie ideas also give us a time to celebrate the advent of Spring. The light pastel hues particularly those of green, pale yellow, blue and pink help us to cheer up even as we look forward to the delightful season ahead. The joy of biting into a delectable cookie decorated with the Easter food theme is not something to be scoffed at. While the young kids are kept appeased by a basket of Easter cookies, the adults are not far behind either. With Easter about to be on us shortly, it is time to take a stock of all the Easter cookie ideas that we might have right now. There is no reason to get flustered if you cannot think of anything innovative. Here are some of the most unique ideas that will make Easter a joyful event indeed! Take a look!
Ornamental Cookies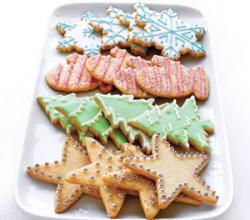 It is possible to create a number of wonderfully shaped cookies in the form of ornaments. A pendant depicting a simple cross will uphold the tradition of Easter while flowers, bunnies and stars shaped with the aid of a cookie cutter will make your platter of Easter Food a joy to behold.
Jelly Cookies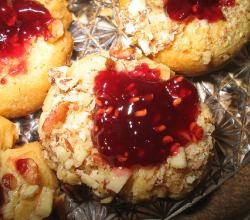 Easter cookie ideas can certainly extend to making a jelly filled crisp cookie. A variety of flavors filled in round shaped biscuits will definitely add to the lure of the Easter basket. You can also go a step further and create sandwich cookies filled with peanut butter or ice creams instead of the more conventional condiments.
Cookie Pops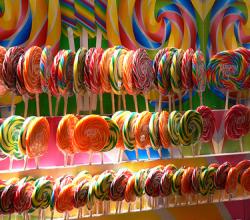 A lollipop, stragely remains something close to our hearts even as we grow up. The young ones are almost fanatic about it as they suck on the sticky candy atop a stick. Why not, try to combine the cookies with the attractiveness of a lollipop and come up with a delicious cookie sitting firm on a small edible stick of candy. One of the most innovative cookie baking ideas for sure.
A cartoon face or a basket of gooey chocolatey cookies work wonders each time and Easter is no exception either. However, it is best to bring your creative side into focus as you settle down to bake in earnest armed with some of the most unique and decorative Easter cookie ideas ever.
Image Credit- thumbs.ifood.tv, ifood.tv/files, ifood.tv/images, ifood.tv/photo 
Easter Cookie Ideas