Easter Appetizers

31 Mar 2011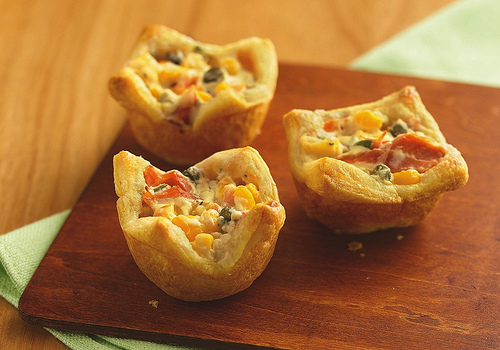 Easter appetizers are great way to enjoy evening parties and casual meetings. These small bites will satisfy your appetite without going overboard.
Easter Appetizers
Here are some appetizers sure to please everyone.
Tomato Spruced Mussels – The appeasing taste of baked tomatoes, melted butter, debarred mussels, few ounces of white wine, and peeled garlic will amaze you. 
Bacon Cheddar Deviled Egg – Add baked bacon and cheddar to your deviled eggs to spice up these traditional Easter treats.
Spinach Artichoke Dip – This can become a great hit at parties and celebrations. Thaw and chop the spinach leaves, and artichoke hearts. Bake with mayonnaise and serve it with crispy cookies, salted biscuits or grilled butter garlic bread.
Nacho Dip with Lettuce – This can be the best spicy treat for your guests. Mix in all the peppers, onions, mayonnaise and cream in blender. Spread it in layers and top with nachos and lettuce. Enjoy!
Asparagus Rolantino – Bundle pencil thin asparagus with Prosciutto, Parmesan cheese, and butter and then bake.  This can served with Italian breads.
Pickled Red Beet Eggs – This is a great way to use leftover eggs. You will need boiled and drained beets, boiled eggs, white sugar, and vinegar.
Try out any one of these appetizers and make your Easter party a hit!
Image credit: flickr.com
Easter Appetizers