Easter Brunch In San Francisco

30 Mar 2011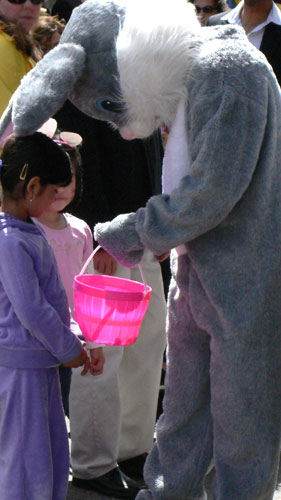 Easter brunch in San Francisco can be loads of fun and surprising with the activities like, egg hunt, sunrise service, visit to zoo, etc.


Easter is a season to celebrate with friends and family and spring marks the beginning of Easter.


The idea of Easter is different to different people:
Kids love this Easter as another holiday filed with candy and treats.
Some others see Easter as a celebration of Christ's renaissance and a beginning of a beautiful weather.
Easter brunch in San Francisco adds spark to life:


Most restaurants have brunch specials arranged to attract customers, some restaurants include dinner specials, and some have both!  And if you happen to be in San Francisco at the time of Easter, don't forget to treat your family to a special Easter Brunch. 
Finding the perfect restaurant for the Easter brunch or Easter dinner celebration can be easy. From a brunch for two or a scrumptious supper for the whole family, San Francisco restaurants are the best place to be at the time of Easter.
San Francisco Easter brunch guide:
This Easter Brunch Guide provides complete information about locally-owned bistro serving special Easter Brunch.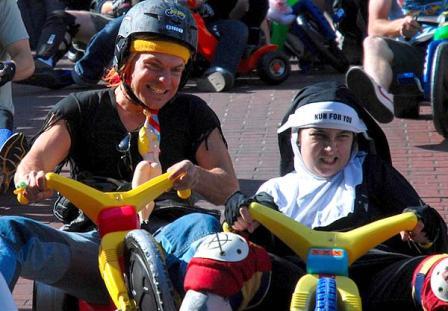 The information on the guide includes - Cuisine, Price, Location, Phone number, etc.
Some restaurants arrange for special visits from the Easter Bunny and some restaurants offer Easter Egg Hunts with the meal. 
Some of the food restaurants:
Angelica's Bistro:
You get Buffet with unlimited Mimosa. Easter egg hunt activity is planned for the kids, by the restaurant management.
Bar Bambino:
This restaurant is a must visit for its regional Italian Easter brunch like, ditch the egg hunt and join Bar Bambino. This restaurant feast is basically inspired by the Italian food.
Bay 223:
Have Easter Brunch with a French Flair. Easter Bunny Entertainment, chocolate fountain, Face painter and Balloonists are the common activities sponsored by the hotel management.
Buca di Beppo:
Enjoy the ultimate venue for celebratory dining with family! This restaurant supplies authentic Italian dishes in style! Their regular menu is available on Easter.
Nizza La Bella:
They will be open all Easter Sundays for Brunch, Lunch & Dinner. Their Specials will feature Seasonal Specials and Springtime Produce. As always, our regular menu is offered with Easter egg hunt.
Easter-related activities in San Francisco run the gamut from traditional to modern. Easter brunch in San Francisco in traditional style is to a mark of beginning springtime bliss. For more information on Easter Brunch in San Francisco, visit ifood.tv.
Image Credits: examiner.com
Easter Brunch In San Francisco