What Are Some Delicious Lent Dishes Made Of Chicken?
26 Mar 2011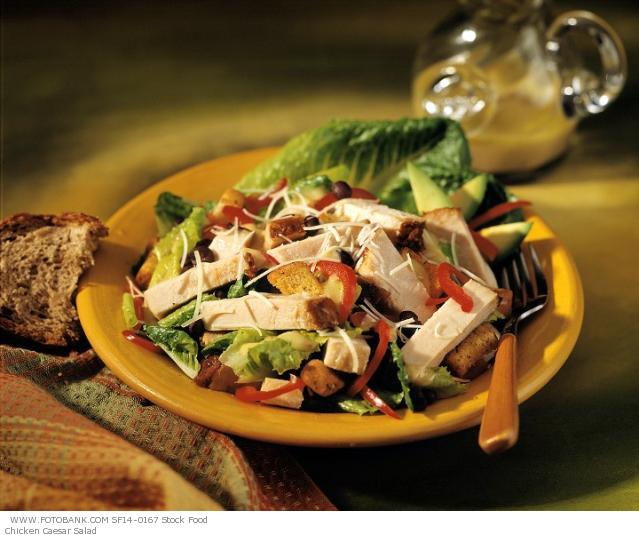 Lent is observed by most Catholic Christians annually as the commemoration of the Holy Week of Death and Resurrection of Lord Jesus.  It is day for prayer and repentance.  As a tradition you are not allowed any meat on this day. You can have chicken or seafood but no meat.  
If you wish to have a chicken extravaganza on Lent then you will find some lenten dishes that can be made from chicken.
Chicken Noodle Soup:  It is a meal in itself.  You have vegetables, noodles, chicken, and soup together.  Stir fry the vegetables of your choice with chicken.  To prepare the soup add a cube of concentrated chicken stock in water and boil along with some noodles for 15 minutes.  Then add the vegetables and chicken in the soup and vinegar, soy sauce, sugar, black pepper, and salt to taste.
Roast Chicken With Mashed Potato: The key to a good rast chicken is moist within and crispy skin.  Leave the skin on the chicken.  Marinate the chicken with some crushed garlic, apple cider, cinnamon, and dried mint for three hours.  Drain from the marinade and place in a baking dish.  Dot with cubes of frozen butter in chicken skin.  Bake for 45 minutes at 180 degrees in the oven.  For the mashed potato you need boiled potato, heavy cream/sour cream , milk, salt, black pepper, and butter.  Grate the boiled potato in a bownl and add the rest of the ingredients.  Mix well and mashed potato is ready.  Serve instantly.
Chicken Salad:  All you need for an easy chicken salad is soem cold roast chicken, shredded iceberg lettuce, crushed tortillas chips, mayonnaise, lemon juice, and tomato ketchup.  Mix the mayonnaise, lemon juice, and tomato ketchup together.  Dice the chicken and add it to the shredded lettuce along with the mix of the liquids.  mix well with crushed tortillas.  You can chill it in the fridge before serving, however, do not add the tortillas. They become soggy due to the dressing.  Crushed tortillas can be added right before serving the salad.
Chicken Pot Pie:  This is classic pie and can be created with minimal effort.  First you need to assemble the ingredients: boneless chicken thigh (cut into an inch thick pieces), half teaspoon thyme, two teaspoon cornflour, four teaspoon butter, crushed black pepper, salt to taste, chicken concentrate (liquid or cube), and puff pastry.  Slightly bronw the chicken for a few minutes in some butter. take it out of the pan.  Add cornflour and the remaining butter in the pan and cook until the flour yields a golden color.  Immediately add thyme black pepper, salt, half liter of water, and chicken concentrate ( if it is a cube then two cubes, if it is liquid then three tablespoon).  Bring to the boil by stirring constantly to avoid lumps.  Add the chicken back in the pan ans simmer for five minutes.  Transfer the chicken in a butter lined baking dish.  Cover the baking dish by the ready rolled puff pastry.  Bake in the oven at 180 degree for 20 minutes.  Yummy chicken pot pie is ready.  You can reheat this in the office or prepare it on the morning of Lent.
These were some of the chicken dishes that can be enjoyed during lent. 
What Are Some Delicious Lent Dishes Made Of Chicken?