5 Foods To Give Up During Lent For Christians

22 Mar 2011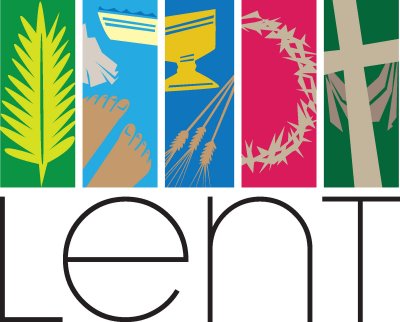 Lent for Christians is observed with Abstinence and, fasting is an integral aspect of the 40-day period , during which you can also give up on certain foods. This assumes special significance because this period marks the journey of Jesus through his sacrifice, to crucification and resurrection.
The forty days of Lent is focused on spiritual growth through basic humanitarian actions such as almsgiving, service and prayers- the core ideology being to revive the essence of Christianity through self introspection and self-discipline. These principles underlie the purpose of fasting and abstinence.

Abstinence from food can help fine-tune both the emotional and spiritual make-up of a person and thus carve out a better human being. The conditioning of the mind in this process, helps exercise better self-control, which proves to be worthy for future guidance.
Now that we know what Lent means for Christians, here is a list of foods to give up during this period.

•    Chocolates: Chocolates are popular foods that are given up during Lent. Anything cocoa-based be it in the form of candies, choco-icecream, chocolate-chips, cookies should be totally avoided. You can try eat carob substitutes instead.
•    Coffee: Being highly addictive, coffee is one food to give up during the 40-days of Lent. Staying away from this beverage is also good for many other health-reasons, as a high-dosage tends to affect daily- lifestyle patterns.
•    Ice-creams: With spring comfortably settling in, ice-creams are the first temptation that sways many. So how about making the Christian Lent , a period of sacrifice and discipline by abstaining from your favorite food?
•    Dairy Products: Many develop food allergies due to dairy products and since Lent marks the period of self-refinement, the first stepping stone is towards a healthy being. Avoiding dairy products can ensure good health. You could opt for soy-base products to derive optimum nutrition.

•    Soda or Soda-based drinks: Much as the fizz of these drinks is bubbly, they don't render the same for your health system. So the forty days of Lent is a good time to keep away from soda drinks. There are healthy substitutes for soda, which can be made at home. Sparkling water for instance or Kombucha, or spritzers (made from non-fizzy fruits juices and topped with crushed ice), can satiate your thirst for the fizz!
Lent for Christians is a period for spiritual upliftment, working its way through the material, tangible aspects and then showing the path to lead a better life and ethereal happiness.
Photo Courtesy: new-covenant-church.com,
ifood.tv
5 Foods To Give Up During Lent For Christians