5 Wonderful Lent Diet Ideas For Lent Fridays

22 Mar 2011
Lenten diet is all about abstinence fro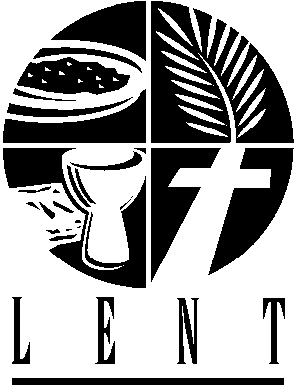 m tempting food and rich delicacies. Lent Friday is the pious day for Catholics and they observe strict discipline in their food habits during this day. But hold your breath, as Lent holiday is not merely confined to bland, marinated foods. On the contrary some of the most popular dishes are in store for people who observe lent fasting. Lent diets are synonymous to meatless diet, but many other plant based diet can be included.
History
When going back to the days of Christ, people had stringent norms and mores to follow on Lent Friday. Lent holiday starts from Ash Wednesday, and ends on Holy Thursday. This leads to feast celebration with food and wine on following Sunday. Lent in ancient times led to Easter celebrations or in other words, Good Friday observation. This trend of fasting throughout for a week, and then ending in feast felicitations, spread endemically across the globe. People started celebrating Lent throughout the world and this is how it became so popular.
Importance of Lent Friday
Lent celebrations are marked by chanting sermons and prayers. People believe more in charity and alms giving during this time. No indulgence in non vegan food is allowed, people direct themselves more in prayers, and fasting. Generally many regions follow one time meal during this time. The time of Lent is seen as appropriate time of repentance, and cleansing your soul away of guilt, vices and bringing in more virtues in life.
5 Lenten Diet ideas
Some of the mouth watering dishes to be relished on this occasion are as follows:-
Roasted veggies with pasta
This is akin of dish with flavor of rolling varieties of cheese and pasta, all roasted into one and topped with some green beans and capsicum.
Tuna sandwiches
During Lent, people like to have more of fish varieties in all form. Tuna's types are widely preferred. Have some tunas baked and grilled and enjoy it with mustard sauce flanked by grilled sandwiches.
Eggplant curry
You can relish the eggplant taste if you are lover of this purple veggie. Mix in some cheese and cream and add boiled eggplant to this curry. It can be had with some tomato sandwiches.
Pizza treat
Buy some pizza dough base, and top it with onions, jalapenos, tomatoes, ricotta cheese, and bake it. You can still have pizza treat even though you are on fast!
Sweet veggie noodles
You can mix in some noodles with caramelized sugar, and add some sprouted beans and artichokes. Relishing teasing your hunger pangs, they are great to have on fasting.
These were some of the big, yummy ideas for Lenten diet.
Image credit: todaysdevotion.net
5 Wonderful Lent Diet Ideas For Lent Fridays